Getting to Know: PA-based Pop-Punkers, Wings to Save

In today's edition of Getting to Know, we learn about PA-based harmony-driven pop-punkers Wings to Save. If you are in an up and coming band that would like to partake in a Getting to Know feature, contact editor@riffyou.com to receive the questionnaire and instructions. Thanks!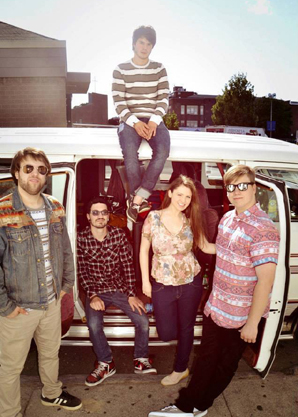 Band Name: Wings To Save
Band Members: Tighe (vocals), Laurel (bass, vocals), Phil (guitar/vocals), Caleb (guitar), and James (drums)
Years Active: 1 year
City of Origin: Lebanon, PA
Who are you and what do you do?
"I am Tighe Eshleman, and we are a harmony driven pop/punk band just trying to make a difference through music."
In 100 words or less, tell us how your band has gotten to this point.
"From the conception of this band, we wanted to try and make something totally different. We come from a genre where metal core reigns supreme. We all love heavier music, but we knew that we could find our niche in a different style. We started touring very early. I whole heartedly believe that the experience that we have gained on the road has made us the musicians that we have become today. That's the lesson of the day, kids. Just go and play as many shows as possible."
What is your latest release and how would you best describe it to someone who hasn't heard your band?
"We actually have a new record coming out very soon! The official release date will be announced shortly! This record is a huge step up for us. I'd describe it as very daring for our genre. We really focused on some wild three-part vocal harmonies and unique riffs. Not to mention some bass lines that are pulled out of totally different styles. It's incredibly energetic and I think that we portray the emotion of every word well."
When making an album, which aspect of the process do you put the most time into and why?
"I think we spend the most time on vocals. We pride ourselves on harmonies and melodies that are as catchy as possible. I can pretty much sing every song with three different vocal ideas. We just keep building and building until eventually we find the lines that fit perfectly."
What is the best part about your band and why?
"Our live performance. As I said, we love hardcore music. So, we try and throw the crazy energy into our own style. Expect some guitars to be thrown and plenty of lyrics yelled right in your ear!"
What makes your band unique from the rest?
"I think we are unique because we really try and build our own style. We really work hard on building melodies that aren't standard "pop/punk." However, at the same time we try and add more craziness and energy than most as well."
How does your band survive the challenges of touring/gigging?
"As cheesy as it sounds, seeing an audience enjoying what we do keeps us going. For me specifically, I had the opportunity to talk to a kid in Florida on our last tour who really connected to "Cole's Song," which is about a friend of mine fighting cancer. This kid told me that his own mother passed away from cancer a month earlier. He felt like he needed to be there. He needed to hear that song and have a moment to reflect. That was incredible. That one moment alone gave me the momentum to roll through a few more weeks of touring. Oh, and the occasional Sheetz MTO when we are in the northeast. Yeah…an MTO makes touring worth it. Long story short, we love touring!"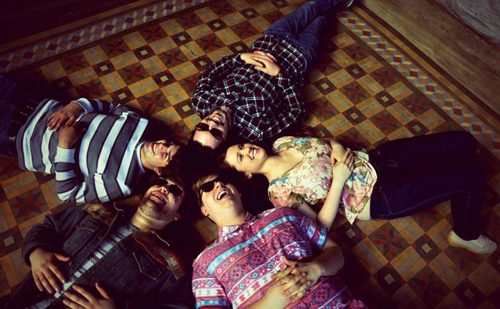 Would you rather be critically-acclaimed; rich and famous; or an under-the-radar band with a dedicated fan base?
"We don't want to be under the radar because we want as many ears as possible to hear what we have to say. However, dedicated fans are the only reason that a band can get to that point."
If you'd have to compare your band to another one out there, living or dead, who would it be and why?
"I don't think we will ever be as good as them, but we are heavily influenced by a band called Good Luck Varsity (Listen to them! You won't regret it!) The way they create a unique style through harmonies is phenomenal."
Which band/musician would you like to share many drinks with? What would you talk about?
"I'd actually rather take Jared Leto to Sheetz and ask him what it's like to have the best voice in any form of rock music. Yes, I said it. The BEST voice."
Please be sure to follow us on Twitter @riffyou and at Facebook.com/riffyou.