Getting to Know: Pop-Rockers No King For Countrymen

In today's Getting to Know, we meet Ontario pop-rockers No King For Countrymen, a band that considers itself comparable to Jimmy Eat World and Taking Back Sunday. If you are in an up and coming band that would like to partake in a Getting to Know feature, contact editor@riffyou.com to receive the questionnaire and instructions. Thanks!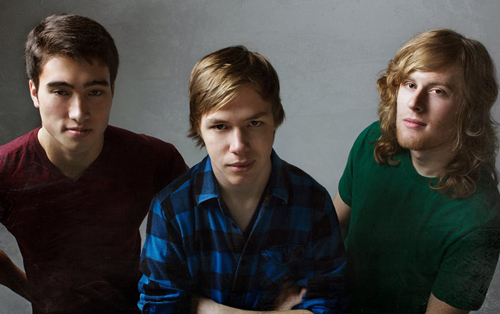 Band Name: No King For Countrymen
Band Members: David Lindsay (vocals, guitar), Dylan Godfrey (bass, vocals), and Kyle Bell (drums).
Years Active: 3
City of Origin: Stoney Creek, ON.
Who are you and what do you do?
"We are a three-piece pop-rock band from Stoney Creek, Ontario. We play loud, energetic, in-your-face tunes with a deeper message."
In 100 words or less, tell us how your band has gotten to this point.
"We are where we are today through a cumulative experience in other touring bands and an undying passion for music. Music is our lives and we work a lot harder than anyone would expect to get this band off the ground. This is still only the beginning, but it is simple talent and belief in the music that has carried us."
What is your latest release and how would you best describe it to someone who hasn't heard your band?
"Our newest EP Sick & Tired truly speaks for our sound and what we are about. It speaks of an agitation with a lot of facets of life and this modern musical industry. There's a lot of smoke and mirrors…and a lot of contrived motives and people out there. It's been a challenge to hold true to our loud pop-rock sound in a shifting musical field. This EP is our anthem to staying true, to go out alone – without a definite music scene – and not care what people think."
When making an album, which aspect of the process do you put the most time into and why?
"That's a difficult question because we certainly put a lot of work into all aspects. In the case of Sick & Tired, I'd have to say production. It was intentional to really put a lot of work into this record so that we could feel proud of it. As a result, the five-song EP took over 13 months to produce."
What is the best part about your band and why?
"I think one of our best facets is the energy we bring not only to the stage, but to most everything we do musically. We all sincerely enjoy playing and I think that really comes across. We have a firm belief in putting on a show and getting people excited about what we're doing. It helps too that the music itself is pretty exciting. There are too many bands too caught up in perfection to put on a show. I think when the players are solid, then you can have both a tight set and awesome performance."
What makes your band unique from the rest?
"One of the best things we have going for us is that we all sincerely love what we're doing. This band is all we have, so at the same time it is our career. Not to say other bands don't also possess this quality, but I see so many bands that are all about fun: getting drunk and playing the show. I also see bands where it becomes too much like work and ceases to be enjoyable. Either stance is flawed, in the end. I think we have this rare balance of both fronts, which is a result of the lineup, of course."
How does your band survive the challenges of touring/gigging?
"I think our friendships get us through it all. This lifestyle isn't easy and to spend it with people you don't get along with is near impossible. It's become clear that the bands who prove to find success and longevity in their careers are the ones who are as close as brothers. I think all the talent, connections, money in the world will only get you so far in life, but you can lose it if you're not happy in your situation."
Would you rather be critically-acclaimed; rich and famous; or an under-the-radar band with a dedicated fan base?
"The obvious answer is the dedicated fan base. It's become quite apparent to us that not everyone is going to like us and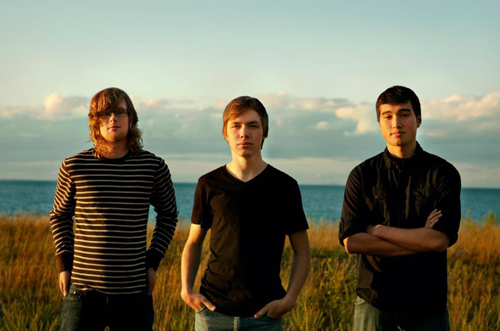 we're not about to change to make that possible. It is those true dedicated fans who will stick with you, and they matter the most. At the end of the day, it doesn't matter to them or the band whatever the trendiest blog or magazine says."
If you'd have to compare your band to another one out there, living or dead, who would it be and why?
"To answer this without speaking strictly stylistically, I think our situation reminds me of those really hard working bands like The Fullblast or even Billy Talent who, for example, spent a long time under-the-radar before getting any large amount of attention. It took [Billy Talent] 21 years to get where they are today. So far, it's proved to also be a slow climb for us.
"Stylistically, I think there are certainly hints of sounds like that of Jimmy Eat World, Taking Back Sunday, and Ten Second Epic in our music."
Which band/musician would you like to share many drinks with? What would you talk about?
"This sounds like the generic band answer, but it'd be awesome to sit down with a guy like Dave Grohl. In all his interviews, he seems to be the nicest, most down-to-earth guy. I think he sees the bigger picture – from the top of the music industry – of what's going on. It'd be a really interesting conversation to have one-on-one."
Please be sure to follow us on Twitter @riffyou and at Facebook.com/riffyou.