Getting to Know: Montreal Gaze-Rockers, The Annoying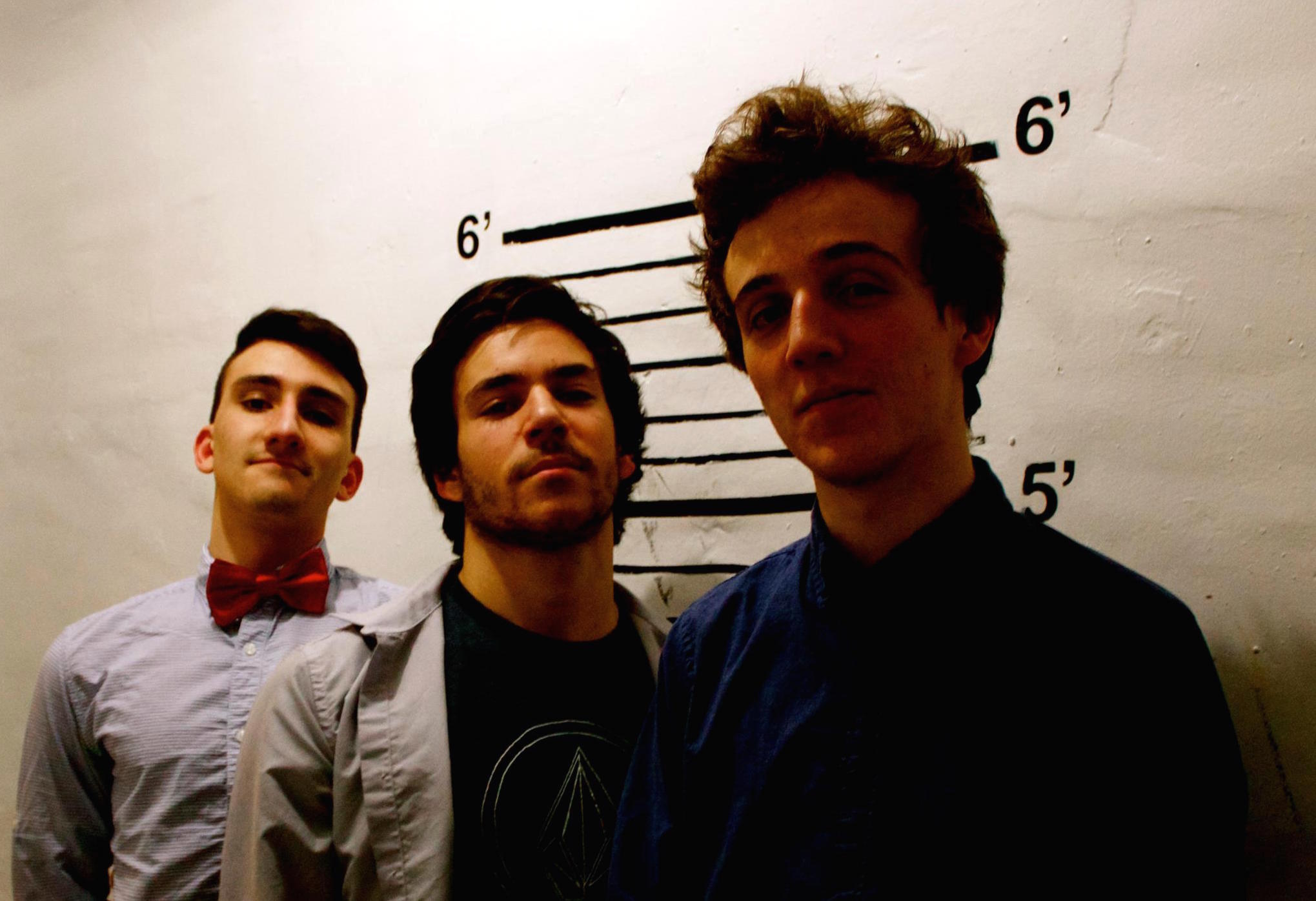 In today's Getting to Know, we meet The Annoying, one rock band that wouldn't mind becoming a Taylor Swift tribute act. If you are an indie artist or in an indie band that would like to partake in a Getting to Know feature, contact editor@riffyou.com to receive the questionnaire and instructions. Thanks!
Band Name: The Annoying
Band Members: William (vocals, guitars), Arnie (drums) and Sacha (bass, vocals.)
Years Active: 5
City of Origin: Montréal, QC.
Latest Release: Cubist Spheres / Frags of Rock
Who are you and what do you do?
"Nobody, not doing much, not generating an once of hype, yet."
In 20 words or less, how would you describe your band?
"A broken surfboard in calm waters. Actually, we tend to gaze. Some say it is shoe gaze. We like to play for sweaty people."
Why should people care about your band?
"We just want to have a good time – we're not snobs or anything. We're used to being snobbed, which is not cool. We'll dance for you on stage and we'll share a pint afterwards. Shows are often boring as hell and that's why we put so much effort on making it fun for everyone."
What is the most hilarious, frightening, or weird thing you have seen from the stage or while on the road?
"It has to be the first time we could actually hear the crowd singing our song's lead. It just felt right."
If you become a band that eventually fills stadiums or arenas, what would be the most ridiculous thing you'd require backstage?
"A shuttle to spend as little time as possible backstage and as much as possible visiting all great cities."
Which band could your band defeat in a street fight? What methods would you use to ensure victory?
"Any solo artist but Taylor Swift. 'L'union fait la force'"
What is the most pretentious thing you've seen or heard from another musician/band? Did you love it or hate it?
"There was this guy, once, that actually wanted to get paid. What an ass. Hated it so much. Can't you just sleep in a park?"
How do you feel about smartphones lighting up concert venues instead of lighters?
"Much safer, but can't you watch the fucking show through your very own eyes?"
If you had to be a tribute act for just one band, who would it be and why?
"It's a tie between Weezer and Taylor Swift. We're as tight as Weezer and the three of us together, as tall as Taylor."
Is it better to burnout than to fade away?
"That's an easy one, burnout. Fade away reminds of 'fade outs' and consequently reminds me of Fleetwood Mac. Not cool, bruh!"
Please be sure to follow us on Twitter @riffyou and at Facebook.com/riffyou.