Ice T Announces New Body Count Album for 2014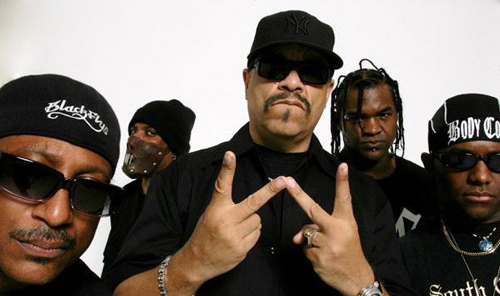 Over the weekend legendary rapper Ice T revealed that 2014 will see the release of a new album from Body Count, the thrash metal band that he fronts. The news was made official on Ice T's Twitter account, following a reunion show by the group at the Fun Fun Fun Fest: "We called last night the 'TEXAS CHAINSAW MASSACRE.'We're BACK! The new BC album 2014." Fittingly, it'll be titled Manslaughter.
This announcement didn't come completely out of left field, though, as Body Count signed a new record deal last December with Sumerian Records.
Body Count made headlines in 1992 after its Self-Titled debut album pissed off many because of its inclusion of "Cop Killer," a song targeted toward corrupt cops. However law officials and members of Government made a big stink about it, eventually leading to that album being re-released without "Cop Killer" featured.
Body Count disbanded in 2006 after releasing four albums, but re-formed in 2009 and hit the festival circuit. A number of the band's original members have passed on, leaving Ice-T and lead guitarist Ernie C to carry the torch.