Interview: Billy Talent Bouncing Toward Chapter Two

Sitting across a backstage picnic table from Billy Talent drummer Aaron Solowoniuk would've been impossible had recent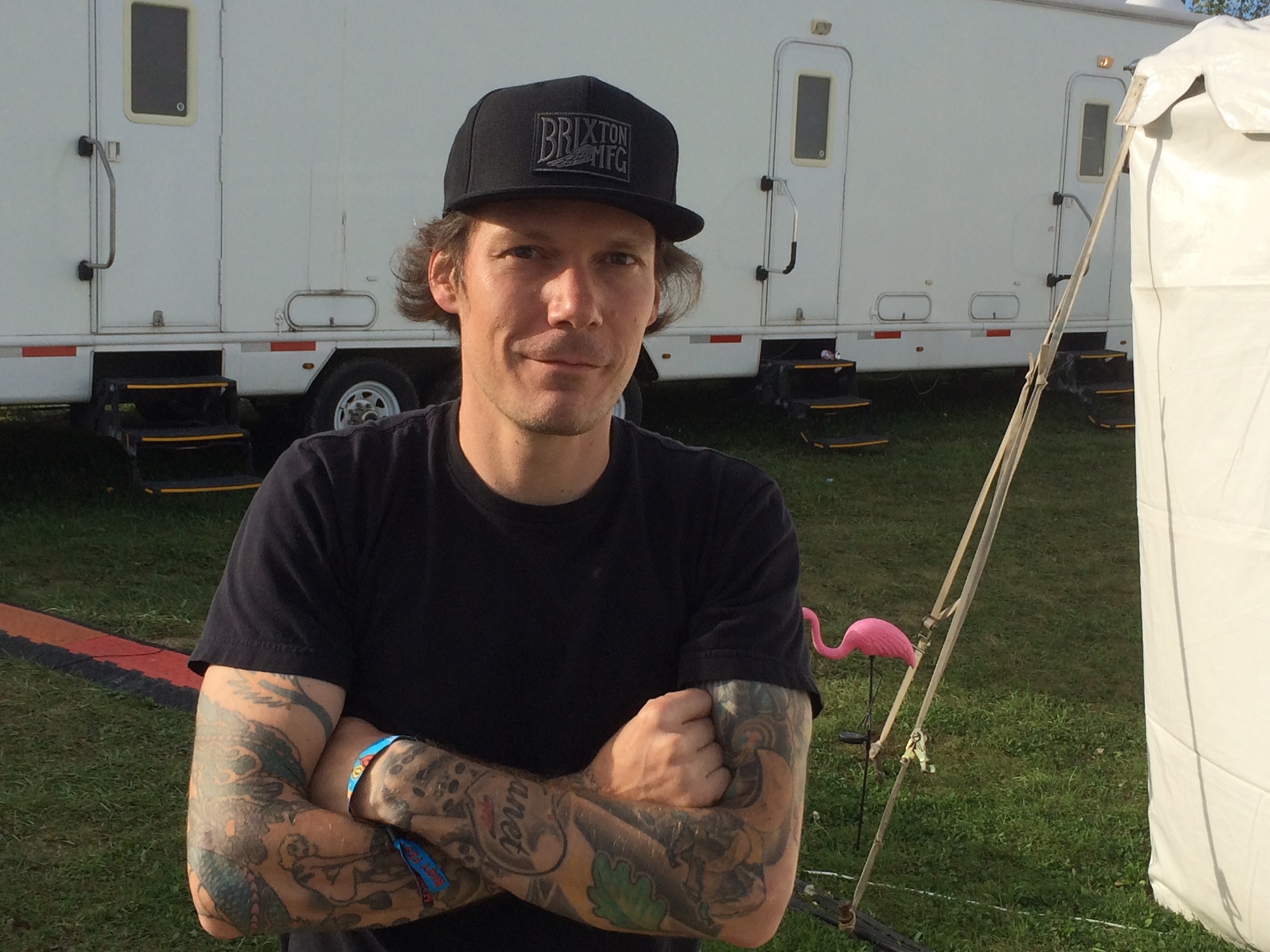 Internet rumours regarding the band's break up been true.
"I heard that people thought we were breaking up because we're putting out a greatest hits record," offers Solowoniuk, who admittedly doesn't dedicate much time to the Twitter chitter-chatter. "I think there's three or four kids on their computers in their basement just throwing things out there to get people to talk about something that's not true."
If anything, our punk rocker friends Billy Talent could've easily broken up before their breakthrough Self-Titled debut (which featured the hits "Try Honesty" and "River Below") emerged in 2003. Before that stroke of audible excellence, the band – Ben Kowalewicz (vocals), Ian D'Sa (guitar), Jon Gallant (bass), and Solowoniuk – had dedicated more than a decade to their band (then known as Pezz), only to see very little payoff. But, with tenacity intact, the guys eventually made it the old fashioned way – through hard work and loyalty.
"We've always believed in ourselves," asserts Solowoniuk. "We've always known that this is what we were going to do. Were we naïve at 28 and still playing at the Horseshoe with only our girlfriends showing up? Our parents were like, 'when are you going to quit that band?'
"We struggled from 17- to 28-years-old and didn't get any breaks. But, we never gave up. I think that's why we appreciate all of this so much more," he continues. "We're just very lucky that the four of us stuck to our guns for so long."
Today, Billy Talent is roughly two years removed from their fourth studio album, Dead Silence, and are in the midst of readying the aforementioned greatest hits album, as well as material for a fifth release.
Of the new album, Solowoniuk finds it too tough at the moment to reveal what type of direction it's taking. What's for certain, however, is that complacency isn't intact.
Says Solowoniuk: "I think it's very healthy to take risks. It's scary. It's comfortable to do the same thing and there's nothing wrong with that at all. But for us four guys, we just want to see what we could come up with. We've been through a lot together. We've had a lot of ups and downs, and you can hear that in the [new] songs."
The first dose of new music that we can expect from Billy Talent will be a pair of fresh tracks that'll appear on a singles-focused greatest hits album. Solowoniuk – who notes that a shift in management teams has helped the band "flip things upside down"

in their world – describes one track as having that "classic" Billy Talent feel, while the other is "completely different from anything we've ever done."
"My brother passed away two years ago," confides Solowoniuk. "It was really hard for me…and a difficult time. This song that's coming out is about me having a hard time losing somebody…anyone who has had a hard time losing somebody close [should relate.]
He continues: "It was really weird, because six months before my brother died, I was having a conversation with my wife about how I'd never lost anyone close to me before. Ben, Ian, and Jon all saw me go through this difficult time and this song came out of it."
Solowoniuk stopped short of passing along titles for these tracks, but exercised an excitement for them that felt encouraging. Let's just say the word "badass" came up a lot.
"We're trying branch out and have fun," he adds. "We're all turning 40 in the next year, and with us getting into our forties, I'm excited to see where things go as a band. We just want to make better records as we get older."
-Adam Grant
Please be sure to follow us on Twitter @riffyou and at Facebook.com/riffyou.