Interview: The Last Internationale Go Beyond the Rage

For rock music fans in the '90s looking for something more from a band than sad, heroin-influenced, whoa-is-me,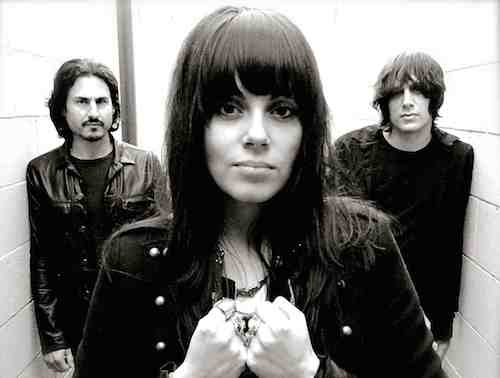 outcast messaging, Rage Against the Machine was it. Not only did they sound pissed off enough to frighten parents and mainstream loyalists, but they were able to move interested parties physically, emotionally, and intellectually with their politically-influenced tracks – they were a triple threat.
As we sit all these years later in the 20-teens, The Last Internationale could – perhaps less abrasively – be that band capable of shaking people out of the lull of the safe-sounding music that's been dominating the airwaves for some time now.
While it would be a tough stretch to draw a substantial amount of sonic comparisons between the two bands, they do have one surefire connection: drummer Brad Wilk. Having kept time for Rage Against the Machine, Audioslave, and on Black Sabbath's latest album, 13, Wilk brings a certain level of street cred to the mix.
Today, The Last Internationale – which also consist of founding members Delila Paz (vocals, bass), and Edgey Pires (guitar) – release their debut album, We Still Reign, through Epic Records.
"It was just one of those things where you put a recipe together and sometimes it works great," explains Wilk in an interview with Riffyou.com when asked how the trio managed to successfully record an album two and a half weeks after he entered the fold. "Once the three of us were in a room together, it clicked really quickly. I don't usually tend to analyze those things too much, but instead try to respect and enjoy them."
Helping make The Last Internationale a reality was Wilk's old bandmate and friend Tom Morello. The revered Rage guitarist played Thanksgiving host to Paz and Pires, who at that point needed a new drummer. Morello helped phone numbers get exchanged, but – as Wilk explains – didn't put the band together.
"I heard some great songs, some great guitaring, and some great singing," reflects Wilk. "Then I heard some of the songs they wanted to record and what the album was leaning towards. I dug it, and thought this would be a great opportunity for me to not compete with my past bands in any way musically…because that's not such a fun place to be in."
Even though – apart from a few shows – Rage Against the Machine hasn't been a fully functioning band for nearly 15 years, Wilk admits that – although he's grateful for his musical past – he needed something to help shake away the constant questioning he'd receive about whether or not the bulls would go back on the parade route again.
"Honestly, in the beginning it was about moving on and getting past the every day [event of] people asking me when Rage Against the Machine is getting back together…and dealing with that," reveals Wilk. "That becomes quite difficult, actually. For me in doing this, it has eased that a little bit and I have mentally been able to move forward and move past that. As much as I love Rage Against the Machine, it takes four of us to want to do it. That's not happening, so I have to move on."
Moving on sounds great literally, and figuratively for Wilk. We Still Reign very much feels like a folk-influenced rock album that runs the spectrum from radio-accessibility, to classic rock leanings, to a heavier track like "Killing Fields" that moves at a pace Rage Against the Machine fans would feel comfortable with. While Wilk is the most familiar band member here, Paz and Pires offer equally dominating performances throughout.
In terms of subject matter, there's an influx of social and political commentary delivered smartly, without the feeling that something is being crammed down your throat.
"I had to think, 'oh man, I don't really want to repeat myself,' and the one thing this band shares with Rage Against the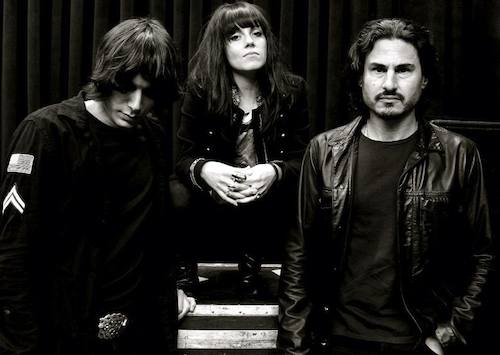 Machine is political motivation," explains Wilk.  "Obviously, they were politically motivated long before I came around. [Eventually] those worries of mine seemed like self-centred worries. The more music like this that is out there, the better – and the more we can make people think on different levels, the better.
"No matter how you're looking at it, when you're on a stage, you're preaching something in some form," he adds. "When you start to talk about politics, it's always going to sound like preaching, as opposed to telling someone to forget about everything and tune out, have a good time, and do drugs. That's a message. That's preaching too."
At this time, The Last Internationale is building its following through a mini-North American tour, before heading over to the UK in November to serve as the opening act for Led Zeppelin's Robert Plant. Not a bad gig if you can get it.
Wherever the band goes from there, it appears as if Wilk is thrilled to find himself in the spot that he is.
"I feel like I've always been involved with bands that have had a sense of urgency to them and the music," he says. "I'm just grateful when anyone latches onto that. It's a special and unique feeling. I feel very lucky to be in the position that I'm in."
-Adam Grant
Read more of Brad Wilk's thoughts on a Rage Against the Machine right here.
Please be sure to follow us on Twitter @riffyou and at Facebook.com/riffyou.