Interview: Nikki Sixx Gets a New Crüe with Sixx: A.M.

Even as an elder, very successful statesman of rock n' roll, Nikki Sixx remains far from complacent.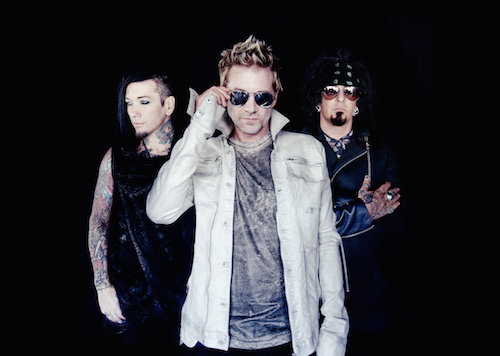 At the age of 56, Sixx will use the bulk of 2015 to properly put Mötley Crüe – a band he co-founded in 1981 – to bed. But, rest for him will be short-lived, as Sixx's latest musical escapade, Sixx: A.M., prepares to properly take on the world.
"I'm looking forward to my future, musically," offers Sixx in a recent sit down interview with Riffyou.com. "I've had such a great run with Mötley Crüe and there's no retirement in the future for me."
While stationed across the table from Sixx within the confines of a very fluorescently lit coat check room at The Phoenix Concert Theatre in Toronto, a genuine passion and enthusiasm can be felt emanating from his seat. Sixx, while still embracing the Mötley Crüe legacy, already has a roadmap in place for his second big act.
Once Mötley Crüe plays its final show in Los Angeles on December 31, Sixx envisions taking a month off, before Sixx: A.M. becomes his new full-time job. Sixx says that 2016 will be devoted to touring the band's current album, 2014's Modern Vintage, all the while recording its follow-up. Beyond that, Sixx sees that new album arriving in 2017, followed by a world tour.
"They already have changed," replies Sixx when asked if his expectations for Sixx: A.M. will change following the Mötley Crüe farewell tour. "I'm loving finishing off the Mötley Crüe stuff, but my expectations are high for Sixx: A.M. The first thing we have to do is take it around the world and play in front of everybody. Then we have to release the right fourth record and just go out there and do it. My expectations are that we are an arena band."
When Riffyou.com caught up with Sixx, it was in the midst of Sixx: A.M.'s first full-fledged headlining tour. Despite the project forming in 2007 to record a soundtrack for Sixx's autobiography, The Heroin Diaries, touring wasn't initially in the plans. But, as the music got out to radio and audiences began to take notice, promoters encouraged Sixx: A.M. to participate in 2008's Crüe Fest, with Mötley Crüe.
Sixx explains that run of 40-50 dates gave he and bandmates James Michael (vocals) and DJ Ashba (guitar), the first taste of what it was like to be a fully functional band. This would lead to 2011's This is Gonna Hurt, an album that accompanied a book of photography by Sixx.
Unfortunately, due to Sixx's hectic Mötley Crüe schedule, Ashba playing guitar for Guns N' Roses and Michael being active in the studio as a music writer and producer, this type of touring was unable to happen – until now.
The night in which Sixx: A.M. stepped foot on The Phoenix stage, an instant and ongoing roar of excitement from the sold out crowd was experienced. Sixx and the band tightly strutted along, collected tossed panties, all the while not being able to see the accountant-looking audience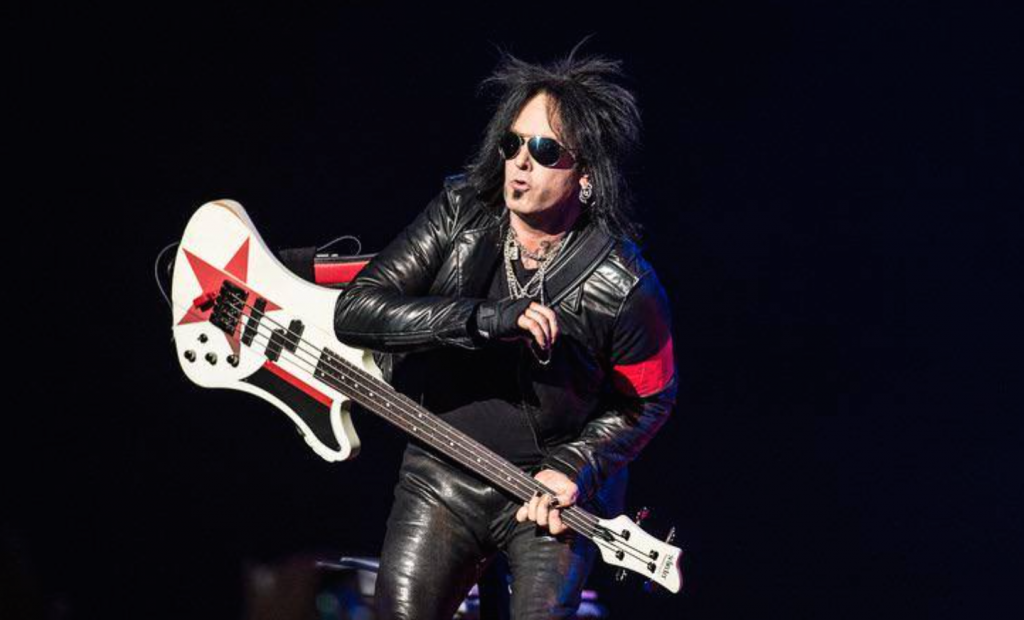 member in the back of the room intensely singing along to a song about drug addiction. That's the type of connection most bands hope to have with fans.
"With Modern Vintage, we knew it was the beginning of the future," notes Sixx. "We wrote a record from a purely selfish position and we wrote an album of music that influenced us…and we wanted to continue the message. We knew that at some point we wanted to tour and there was this short window of time in Mötley Crüe's final tour – maybe eight weeks – so we went into rehearsals…really intense rehearsals, because the music is diverse, complicated and dynamic.
"Now, we have the bug," he adds. "If there was any part of me that thought my touring life would be minimal [after Mötley Crüe], it was wrong."
From an outsider's point of view, the biggest challenge Sixx has in front of him is having people view Sixx: A.M. as its own ambitious rock n' roll entity and not some attempt to recycle elements of Mötley Crüe in order to appeal to an already in place fan base.
"I think they're totally separate – I really compartmentalize the two," says Sixx of his two bands. "What's important to me is to never do anything I already did in Mötley Crüe, because I cherish that music, those times and those band members. So, I never want to try and replicate that.
"A lot of times, I see people try and do 'the next thing' and it's just kind of the same as the other. [If that were me] I'd think, 'Well, why not just do Mötley Crüe?' But why would I do another version of Mötley Crüe? Sixx: A.M. is completely different musically, spiritually, emotionally, visually…and that gives me pride," he continues. "The people who are coming to see us, are coming to see Sixx: A.M. We don't play Mötley Crüe music and we never will play Mötley Crüe music. The day Mötley Crüe plays its last show, I will never play another Mötley Crüe song again…even if it's one I wrote.
"To be respectful to Mötley Crüe is the biggest gift I can give to fans."
When asked if he was ever concerned about whether Sixx: A.M. would be judged differently because of his Mötley Crüe association, Sixx admits that he's never really thought about it. As previously stated, he sees the music between the two bands as wildly contrasting animals.
"Sixx: A.M.'s totally different from anything I've ever done. It's almost a spiritual experience with a positive message at the end," Sixx reiterates. "For me, I'm going into unchartered territory…which is exciting, because I feel like there are no limitations, no ceiling. We can do anything we set our minds too, musically…and that's exciting!
"When you're in a band like AC/DC, or Van Halen, or Mötley Crüe, or Guns N' Roses, you do something and you have a sound: it's really potent and amazing. But Sixx: A.M. is a different kind of band, because no one is really holding us accountable, so [people] are just allowing us to make pretty obscure and wide strokes…and we're taking advantage of it."
-Adam Grant
-Group photo by: Paul Brown
-Nikki Sixx photo by: Wayne Posner
Please be sure to follow us on Twitter @riffyou and at Facebook.com/riffyou.