Interview: Ron Hawkins Explores His Past

As important as it is to move forward in life, sometimes it's equally important to look back and apply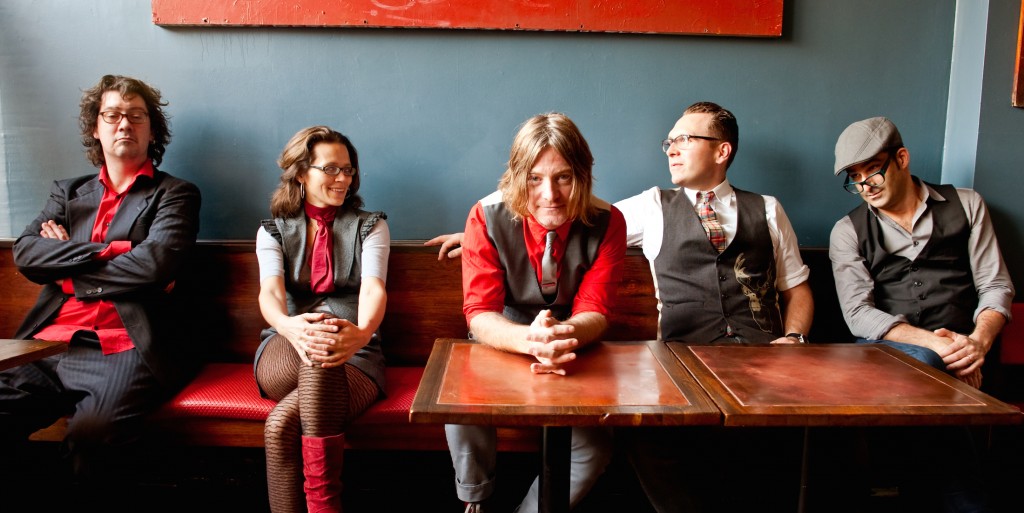 your past to modern times. Just ask veteran Canadian indie rocker, Ron Hawkins.
Last month with his band The Do Good Assassins – Jesse Capon (drums), Alex McMaster (cello, keys, trumpet), Derrick Brady (bass), and Steve Singh (guitar) – Hawkins released Garden Songs, an album featuring re-worked versions of 10 songs he previously wrote and recorded.
However, there was a spin to this: a self-imposed challenge to record the entire album, live off the floor, in just seven days. Oh, and apart from some hand-clapping, all overdubs would be avoided.
"This is my thirteenth record and I guess I'm shocked that it's the first one I've ever recorded this way – the entire band, vocals and all, right off the floor," offers Hawkins while in conversation with Riffyou.com. "It's such an old school format and I've made so many records, that I just assumed that I'd done it before."
Hawkins, who is best known to many in the Canadian music community as one of the founding members of Lowest of the Low, had more than 100 tracks in which he could've brought into this project, but instead opted to focus on the most "contemplative" ones.
"It wasn't as painful as I would've suspected, because The Do Good Assassins are an incredibly capable bunch of folks," says Hawkins of what many could've viewed as tough process to take on.
"The inference is that this is a cozy pair of shoes because you've played these songs a lot, so you should know them inside and out," he continues. "That is true, but we wanted slightly different versions. If they were going to be on an album again, there's no reason for that to happen unless you do something [different] with them."
Hawkins admits that the lion's share of the tunes recorded for Garden Songs only required about five takes. However, the title track along took 29.
Despite most of the songs being turned around so quickly and The Do Good Assassins being as adept as Hawkins previously explained, the singer-songwriter did have to wrestle with his own insecurities: namely his guitar work.
While Hawkins assures Riffyou.com that he is confident with his voice, he doesn't feel as strong about his guitar work. Thus, the truly stripped down moments on Garden Songs proved to be a bit more stressful than others. The primarily acoustic "D.F.W." proved to be the most nerve wracking for him.
When looking back on the recording sessions on whole, however, Hawkins still sounds enthused about it. So much so, he may go about recording this way for the foreseeable future.
"It was very refreshing," muses Hawkins. "When we were making the record, I was convinced that I never wanted to make other records another way, because I was so excited about it.
He concludes: "I think that's the reason why I've been able to continue to make music for over 25 years…if I don't keep it interesting or fresh for myself, then it would become a job like any other."
-Adam Grant
Please be sure to follow us on Twitter @riffyou and at Facebook.com/riffyou.