Interview: Sloan Embraces Division on "Commonwealth"

Perhaps more than ever before, beloved Canadian power-pop veterans Sloan want to show you exactly what they're made of.
It isn't a secret that the band – Chris Murphy, Jay Ferguson, Patrick Pentland, Andrew Scott, and Gregory Macdonald – has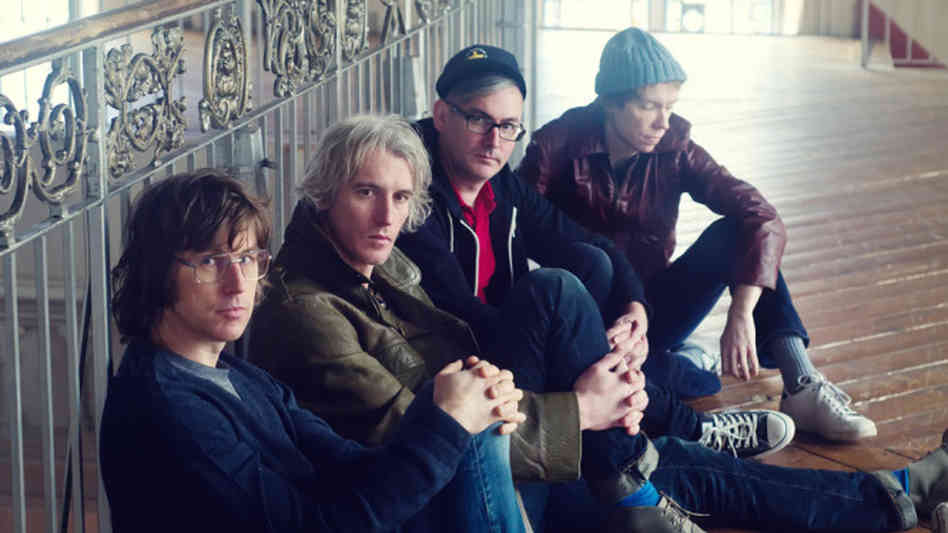 forever been an entity capable of showcasing the musical visions and talents of all involved. Everyone writes, everyone sings, and everyone plays more than just one instrument, be it in-studio or onstage. This isn't a one-, or even two-person band – this is multi-headed musical monster.
Although Sloan's previous 10 albums have all gone the way of sharing the spotlight, Commonwealth (released September 9), is divided into four parts, each of which has been orchestrated by a different original member: Murphy, Ferguson, Pentland, or Scott.
"For fans of our band and those who know us well, I think they've very aware that there are four very distinct, singer-songwriters in the band," comments Ferguson while speaking with Riffyou.com shortly after Commonwealth's release. "After making so many albums, I thought our fans would allow us to make this kind of an album…and accept it.
He continues: "Without sounding like an ego maniac, I think we are one of the few bands who could do something like this."
When listening to Commonwealth, you're quickly given access into the stylistic leanings of each member, all the while feeling that you're not listening to a very divided compilation. Murphy and Ferguson very much roam through more airy, sometimes Beatle-esque pop rock territory, while Pentland targets a fuzzier rock angle, and Scott ventures off into a single 17+ minute experimental offering that covers a myriad of territory.
"We said [to everyone] here's '15-17 minutes of real estate, do whatever you want,'" reflects Ferguson (pictured below). "Nobody was told, 'do this,' or 'don't do that, it has to sound like a Sloan album.' Anybody was allowed to do anything they wanted."
When discussing how the album's concept came to be, Ferguson notes that this had been an idea that he and Murphy had been
tossing around for years. The guys very much looked at what Kiss did in 1978 (having all four members put out their own albums), but Ferguson thought that could create some weird internal competition if Sloan went the same way. Thus, it was decided that everything would be placed beneath a single umbrella.
Apart from the creative intrigue such an album provides, Ferguson believes that it's important for his band to give listeners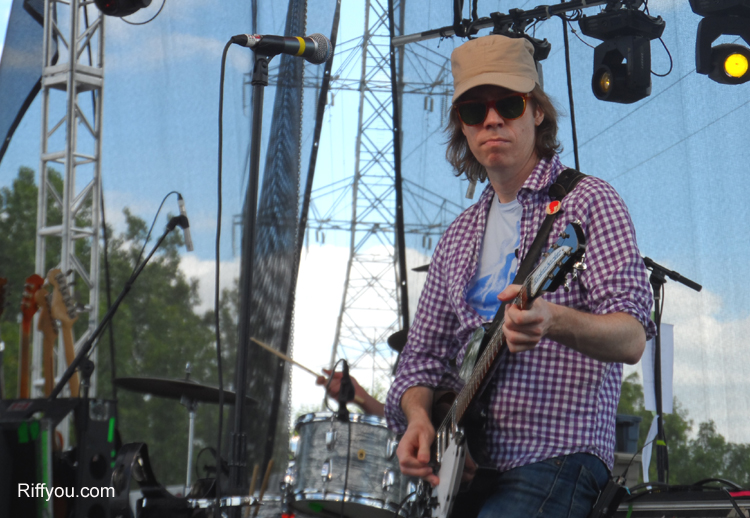 (and media) a different angle. He very much finds it "fun to make an album that has a different template.
"I'm happy to make regular, Sloan compilation albums," concedes Ferguson. "But, it's fun to expand your horizons and have things standout in your catalogue for different reasons."
To that point, Ferguson says that while the world doesn't need another Sloan album, he's happy to keep making them. He likes the band. He likes his job. He likes the creative process. Perhaps most importantly, he wants to continue writing new songs.
Furthermore, he is prideful about keeping Sloan an ever-evolving act that doesn't settle into one spot.
"Not to compare ourselves to The Rolling Stones, but I feel like 23 years into it, they were making Dirty Work, which is one of their worst albums. That was a shame, because they're so great…and it wasn't anywhere near as good as Let it Bleed, or Sticky Fingers, or Exile on Main St.," relays Ferguson. "There are so few bands that are continually trying make good albums this far into a career. I don't mean to sound obnoxious, but there are bands that rest on their laurels and [live off] the hits.
"Our band could do that…we could retire from making albums and just play summer shows doing greatest hits sets," he concludes. "There's nothing wrong with that, but from my perspective – as a real music fan – I'd like to keep making music and albums that are good and relevant…and not be a nostalgia act."
-Adam Grant
Tour Dates:
October 7 – Sudbury, ON – Townehouse
October 8 – Thunder Bay ON – The Outpost
October 10 – St. Paul, MN – Turf Club

October 11 – Winnipeg, MB – The Pyramid
October 12 – Regina, SK – The Lazy Owl
October 14 – Saskatoon, SK – O'Brien's Event Centre
October 15 – Calgary, AB – Commonwealth Bar
October 16 – Edmonton, AB – Dinwoodie Lounge 
October 17 – Kelowna, BC – Flashbacks
October 18 – Vancouver, BC – Commodore Ballroom
October 19 – Portland, OR – Star Theater
October 20 – Seattle, WA – Tractor Tavern
October 22 – San Francisco, CA – Rickshaw Stop
October 23 – Los Angeles, CA – Bootleg Theater
Please be sure to follow us on Twitter @riffyou and at Facebook.com/riffyou.