Interview: Teenage Kicks Don't Put Out Feel Good Album of the Year

For Teenage Kicks frontman Peter van Helvoort, his band's highly anticipated debut full-length, Spoils of Youth, is not a feel good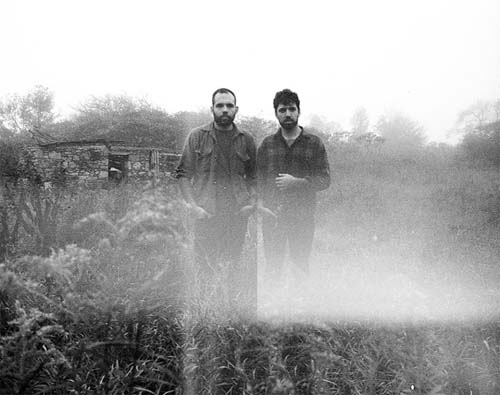 album.
A self-admitted hermit, van Helvoort explains that much of the material from this album came from a significant amount of anger that he'd been internalizing for some time, and too scared to express. As a way to get such feelings across, van Helvoort relies on a writing style that's designed to almost serve as a pep talk to himself…or a rationalization tool.
"I think it's angry and frustrated," says Peter van Helvoort of the album in an interview with Riffyou.com. "Not like nu metal mall anger, but I was mad at a bunch of things. I felt stagnant in life. The song "Stone and Undulation" is a good example of that. It is a song that is completely sarcastic and tongue-in-cheek about all of the things I haven't done.
"There's a line in the chorus that says 'I'm going to be someone tonight, I'm going to get messed up and die.' [I wrote that] because you never read a biography about somebody like me. Somebody that stays home so that he can afford to be in a band…somebody that doesn't get wasted or take many chances in life. People want to read about rock stars who have been on the brink of death."
What has been surprising to van Helvoort has been the opposite interpretations of the album. While it is very much filled with a ton of piss and vinegar-infused rockers with an obvious angry edge, Spoils of Youth to some is being viewed as something that "people have the ability to relate to in any which way."
Some have even gone so far as to describe the album as "optimistic and hopeful," relays van Helvoort. While the fact that those having that impression help normalize the frontman, he finds the irony too obvious not to point out.
"Those are two words that I would say least describe me as a person," admits van Helvoort. "It's weird. It's almost like the optimism and the hope that should be in me on a daily basis has escaped; are in my songs; and trying to get out…like the little alien in the belly of the big alien."
Aside from the actual material, Spoils of Youth wasn't an easy album to get done. Teenage Kicks – which also features his brother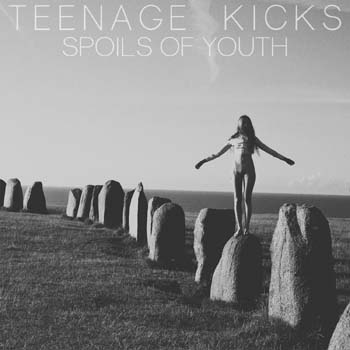 Jeff – initially recorded 25 songs in California, reluctantly trusting a third party with production duties. The end result, unfortunately, was 25 recordings that would never see the street.
van Helvoort says that there was a period of denial here for him, as he initially ignored others when they told him that the recordings were unsatisfactory. Once he finally returned to the North, he blasted the tracks on his studio speakers and realized what was done would not do.
The band would eventually self-record 14 songs – primarily those from the California sessions – with 10 of which found on Spoils of Youth.
"We've never put out anything that I didn't record twice," offers van Helvoort. "I am a bit of a control freak, but I don't think I am as controlling as other people in my position would be."
With the album now out, it's time to for Teenage Kicks to look ahead and take this album in a positive direction. Van Helvoort is hoping to explore borders outside of his own, and fulfill that lifelong desire.
"I just want to play shows in places that aren't Canada. That's my biggest goal," he says. "I'm very impatient, so I want to see what our music would be like in front of an audience that has no pre-conceived notions."
-Adam Grant
Please be sure to follow us on Twitter @riffyou and at Facebook.com/riffyou.