Against Me! Frontwoman to Star in AOL Documentary

The transition of Against Me! front person Tom Gabel to Laura Jane Grace is arguably one of the more intriguing and courageous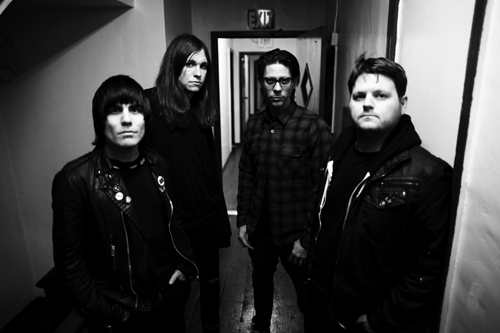 stories of the year, especially considering the vocalist's willingness to be so open about the situation.
That welcomed transparency will continue on as Grace documents her transition from life as a man to a woman in a new online series for AOL. Titled So Much More, the program follows Grace on tour in support of Against Me!'s tremendous new album Transgender Dysphoria Blues, and as she encounters those going through the same transition as she.
In a trailer for the series, Grace explains: "It took until I was 31 to publicly come out as a transgender woman…nothing has been the same since. You build it up in your head beforehand … 'Should I transition?' And you're following through with that and you realize life's a transition, everyone's in transition, that's just the way it is. That's what I hope [the show] gives other people, too, that they feel like they're not alone in the world."
A date for the series premiere hasn't been revealed.
In an interview earlier this year with Riffyou.com, Against Me! guitarist James Bowman discussed why he chose to stick by Grace's and how the process of understanding went.
"Laura's been a major part of my life and been my best friend and musical cohort for so long. There was no question to me about whether I wanted to keep doing it or not," said Bowman when we inquired about why he chose to stick with Against Me! "This is what I do and I love doing it with her.
"There was a time of figuring things out – obviously. She's been figuring out things for herself too," he added. "It was a 'take it as it goes' type of situation. There was never a point where she was too careless. It was a comfortable [process] of 'what should we do,' and it evolved from there."
-Adam Grant

Please be sure to follow us on Twitter @riffyou and at Facebook.com/riffyou.