Interview: The Dying Arts – Alive in its Identity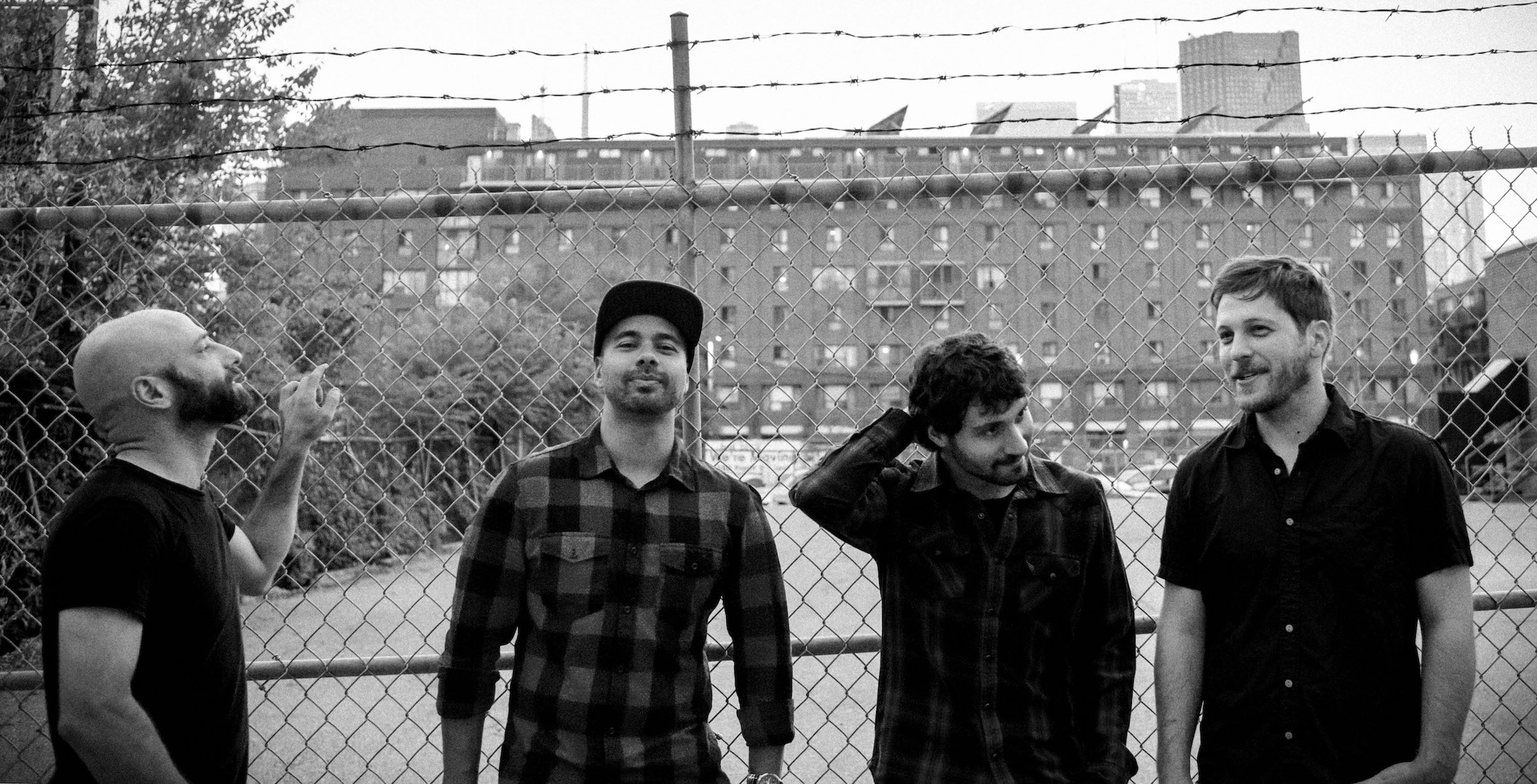 At Riot Fest Toronto in September, hometown rockers The Dying Arts had a big, enthusiastic crowd waiting for the set begin. In that moment, the era of playing shows for just friends must've felt like a billion years ago for members Mike Portoghese (vocals, guitar) Simon Poole (bass), Joe Torchia (drums) and Daniel Scuglia (guitar).
About a month later, The Dying Arts released You Had it Coming, a sophomore EP that was never, really, meant to be.
"We went into the recording process not even planning on doing an album," explains Portoghese while in conversation with Riffyou.com. "We were going to do some singles to put on 7" vinyl. It was right around then that a label (Culvert Music) hit us up. They said, 'Well, you recorded a bunch of tunes so let's put them out together as an EP."
Before partnering up with indie label Culvert Music, Portoghese admits that the tracks here were recorded in a quick and dirty fashion – this strategy allowed the band to capture the essence of its sound and not over-think what it was doing.
"If we had known [these songs] were going to be put out through a label, be in stores, have radio promotion and a massive team around us, we might've psyched ourselves out and spent way more time and overthought them," reflects Portoghese. "This is really a snapshot of where we were at [musically] in February."
What listeners find on You Had it Coming is a collection of songs that weren't written together in one, giant creative burst. They came about at different times (with some taking shape years upon years ago) only to be revisited in 2015. Outside of those, there is also a rather stellar cover of Crystal Castles' "Alice Practice."
No matter the era from which they came, the songs The Dying Arts showcase here are ones that allow the band to easily communicate its desire to not be defined as just snotty punk rockers, or a pack of guys dreaming of a '90s alt-rock revival. Balance is key, but more importantly, so is being a true to an identity.
"None of us are hung up on any particular [rock] sub genre, so we definitely like some variety and diversity," Portoghese. "We feel more complete being able to cover the whole spectrum as far as soft, heavy, melodic and just straight dissonance. We don't make a point of doing that…it just happens.
"That's us," he continues. "We've talked about it and said there was no point trying to play up either side, because if people are going to like us, it's going to probably because we have heavier and softer songs. We are getting more comfortable in our own skin as far as having both [sounds] as opposed to always thinking we had to commit to one or the other."
Speaking of commitments, Riffyou.com wanted to know when The Dying Arts would commit itself to making a full-length album. After releasing two EPs since early 2014, one would think a larger recording is to be expected. But, Portoghese has a different view for his band's future.
He explains that The Dying Arts' sound shifts so often, it would be tough to stockpile a collection of songs for way down the road. Instead, Portoghese likes the idea of releasing songs in spurts, closer to when they originated.
Even as those shifts occur, however, don't expect The Dying Arts to compromise its sonic ideals.
"We have songs that you could put beside The Killers or Coldplay, but have avoided [recording them.] We like adding noise and dissonance to our songs and not making them straightforward people-pleasers – that would be a lot easier, but it's not the kind of music that any of us are into playing," concludes Portoghese. "Plus, there are enough of those bands. We care about making ourselves happy with what we do…that comes first."
-Adam Grant
Please be sure to follow us on Twitter @riffyou and at Facebook.com/riffyou.