Monster Truck's New Album, "Sittin' Heavy," Coming in February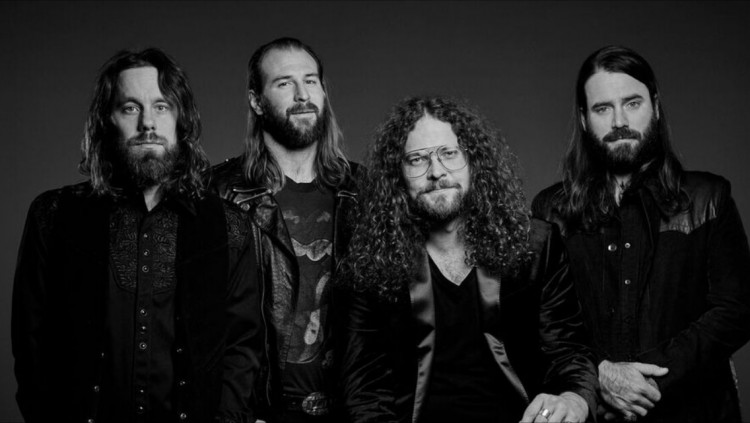 Heavy rock quartet will release its much-desired sophomore album Sittin' Heavy on February 19 through Dine Alone Records.
The follow-up to 2013's Furiosity has been described as "a glorious hard rocking statement, retaining all of the ingredients that enabled Monster Truck to break out of the box whilst continuing a gradual evolution expanding upon ideas established at the quartet's inception."
Here's what Monster Truck guitarist Jeremy Widerman had to say about the album: "Touring the last record we've been privileged to play with a lot of great headlining acts. For instance, when we opened for Slash we would pick up on how accurately he controls the Wah pedal, and we wanted to include some of that in our own songs. Or touring with Alice In Chains and watching their vocal harmonies and realizing that we needed to strengthen up in that area – so we did. There are so many little ways to hone our sound."
To celebrate the Sittin' Heavy announcement, Monster Truck have unveiled another new track, "The Enforcer." You can listen to it below.
Earlier this week, Monster Truck vocalist/bassist Jon Harvey told us the story behind the album's first single, "Don't Tell Me How to Live." You can read that interview here.
Tracklisting:
1. "Why Are You Not Rocking?"
2. "Don't Tell Me How to Live"
3. "She's A Witch"
4. "For The People"
5. "Black Forest"
6. "Another Man's Shoes"
7. "Things Get Better"
8. "The Enforcer"
9. "To The Flame"
10. "New Soul"
11. "Enjoy The Time"