About a Song: Monster Truck Explain "Don't Tell Me How to Live"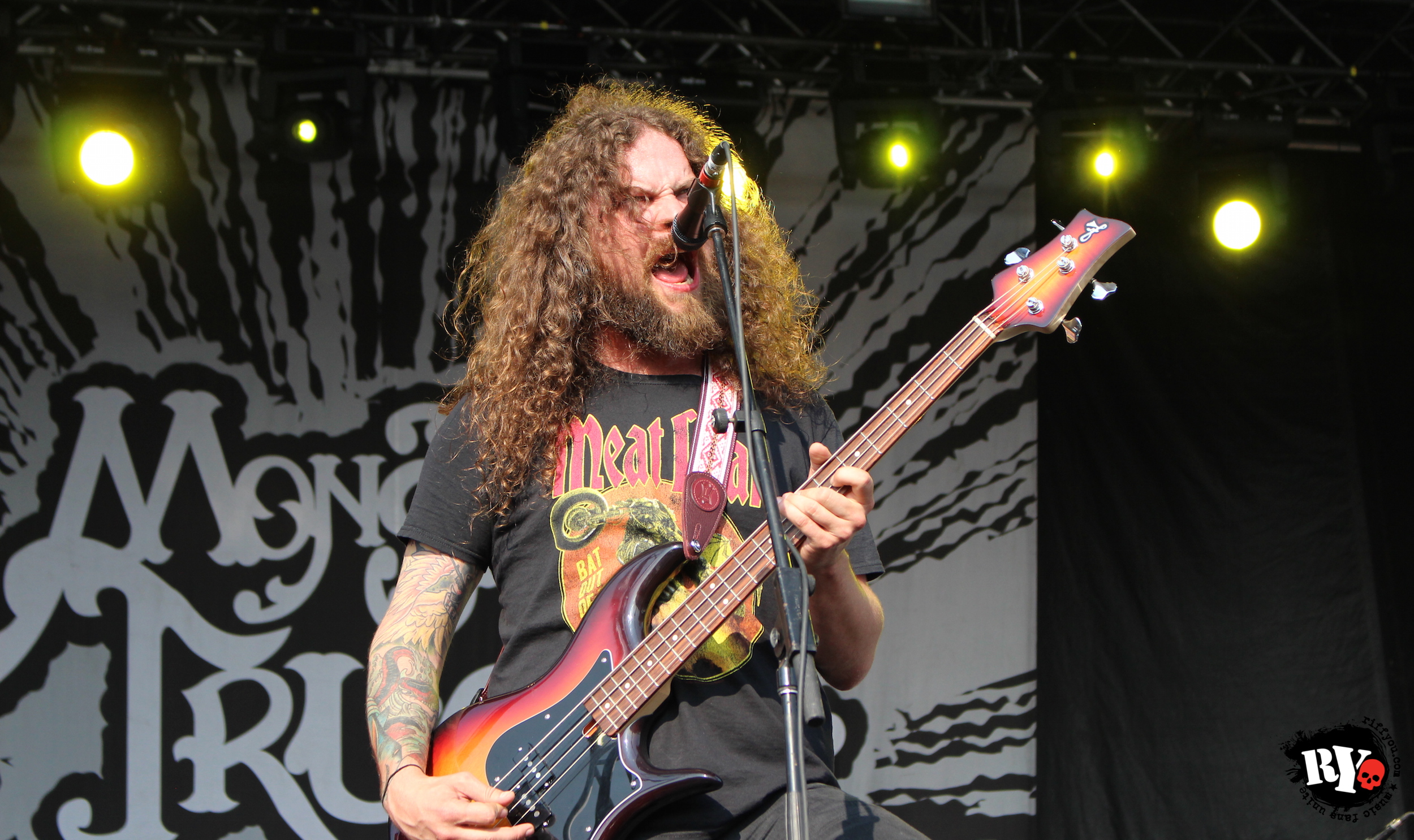 Canadian hard rock quartet Monster Truck is on the verge of releasing its much-anticipated follow-up to 2013's Furiosity. Warming up everyone's ears until the new album's details emerge is the killer single, "Don't Tell Me How to Live."
Featuring the big riffs and vivacious vocal charge Monster Truck has become known for, "Don't Tell Me How to Live" came to be thanks to a combination of an Alice in Chains guitar saying the original chorus sucked and a healthy dose of domestic life banter.
"I sit on the couch, playing guitar, writing songs – which is my job and I know it looks really easy, but it's much more difficult than people think – and my girlfriend and I had just started seeing each other a lot," explains Monster Truck vocalist/bassist Jon Harvey when discussing the song's origins. "Once we lived together for a few months, she'd come downstairs and say, 'Every day, you're sitting on the couch, playing guitar, as I go to work. What is wrong with you?' I said, 'Seriously, this is my job and it's what I have to do. It looks like a lot of fun and I'm having a good time, but it's still my job.'
"So, every day she'd [make that comment] and one day I said, 'Don't tell me how to live, woman!' and I was playing the riff from the song. It was a huge joke and we both had a huge howl afterwards. That [line] wound up working with the song I was writing at the moment.
"She's awesome, but I told her, 'When I do interviews I am going to say that's how the song came together. I hope you're cool with that.' She said, 'No problem, whatever.'"
Apart from having an "amazingly supportive" girlfriend, Harvey also has a positive outlook that he and the rest of Monster Truck like to include in the band's music.
"['Don't Tell Me How to Live'] is basically about standing up for yourself and being who you are," adds Harvey. "It's really vague – it's not like I am giving anyone instructions. I'm just saying, in your own way, do your own thing. I feel like a lot of our songs try to be more positive than anything else.
"If you're putting out negative things in the world all of the time, you're really not getting anything out of that. You're not adding, you're poisoning – you're poisoning the well, you're not drawing water from it. We prefer to be drawing water from it, taking inspiration and trying to encourage people to go get their own water from the well. It's always about staying positive. If you're [just] being negative, you're really missing the point. You're supposed to be having a good time in your life."
-Adam Grant
Please be sure to follow us on Twitter @riffyou and at Facebook.com/riffyou.