Is Music Sucking? Album Sales Fell 11% in 2014

As 2014 now rests in our rearview mirrors, the music industry should begin looking at giving its consumers something better to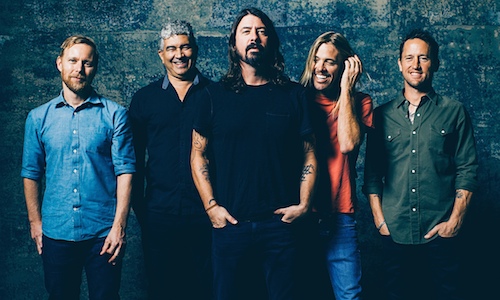 attach their ears to in 2015.
According to a year-end report by Billboard, overall album sales in 2014 totaled 257 million units, compared to 289.4 million in 2013. This represents an 11% drop, and may not sound too terrifying until you realize that this figure includes digital sales.
The publication notes that digital album sales dropped from 117.6 million units in 2013 to 106.5 million last year. This, explains the publication, is only the second time digital album sales have slipped – but the percentage is increasing. At the end of 2013, digital album sales were only 1% smaller than they were in 2012. With a decline reaching 9% in 2014, the digital music business certainly isn't trending in the right direction.
Perhaps most intriguing is the fact that only four albums in 2014 sold one million copies, while just 31 titles sold 500,000 copies. In 2013, 13 albums reached the one million sales mark, while 45 accomplished the 500,000 copies feat.
Interestingly, but not surprisingly, vinyl proved to be a huge bright spot for the music industry in 2014. Vinyl sales were 52% higher than they were in 2013, as 9.2 million copies went home with people who have turntables. This is the seventh straight year that vinyl sales have broken records, since Nielsen SoundScan began tracking music sales in 1991. Jack White's Lazaretto ULTRA LP was the highest selling vinyl album of the year, with more than 150,000 copies moving out the door.
Apart from the continual vinyl resurgence, what's wrong with the music industry?
It could be easily theorized that listeners are turning more to streaming sites, or continually finding ways to access pirated music. But, should we also consider the fact that the music industry simply isn't giving us the goods right now?
Is the industry so reliant on Taylor Swift, Foo Fighters, Pharrell Williams, Beyonce, Blake Shelton, and the Frozen soundtrack that it has lost its ability to broaden its scope and give us more goodness?
Some of us could think that more diverse listening options would equate to better sales figures, thus a healthier music industry. But if the focus is continually just on those are, or can be, adored by massive straight and narrow radio-type audience, things could gradually fade to black for many music appreciators.
It's tough to feel this way, but numbers don't lie and the truth may be too scary for many on the inside to face.
-Adam Grant
Please be sure to follow us on Twitter @riffyou and at Facebook.com/riffyou.