Jack White Buys First Elvis Record, Releasing it on Record Store Day

In a new Billboard cover story with Jack White, it has been revealed that the multi-faceted musician and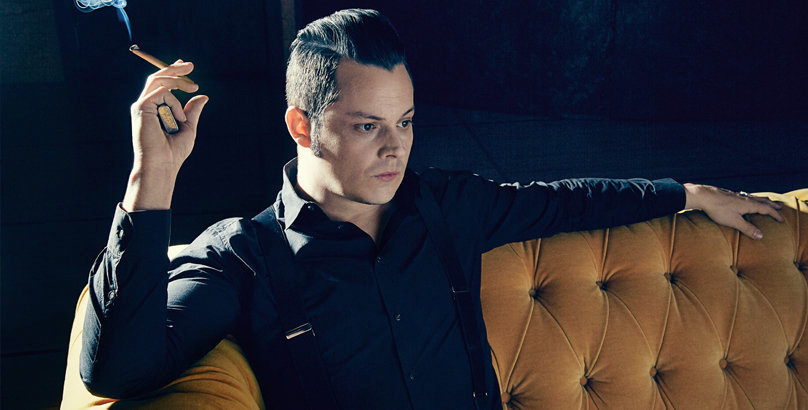 entrepreneur purchased Elvis Presley's first vinyl record for $300,000 back in January. Turns out, he won the online auction as an anonymous bidder.
The 1953 Presley record, which was expected to go for $100,000, features the 1930s ballads, "My Happiness" and "That's When Your Heartaches Begin.") However, White will not be entirely selfish about this purchase.
Upon the record's arrival at White's Third Man Records headquarters, he told label employees: "This is the first recording ever made by Elvis Presley. On Record Store Day, Third Man Records will issue this on vinyl."
"It's the movie theater compared to the iPhone," said White of vinyl compared to other musical formats. "You're reverential to it. With vinyl, you're on your knees. You're at the mercy of the needle. You watch the record spin and it's like you're sitting around a campfire. It's hypnotic."
White, however, informed Billboard that he doesn't just listen to vinyl: "Digital in the car, vinyl in the bedroom," he noted. He's also cool with CDs, as he appreciates the format's portability, artwork and ability to "turn it up really loud."
As you could imagine, the freshly acquired Presley vinyl isn't the only important keepsake in White's collection. In a climate-controlled, fireproof vault located within Third Man Records, also sits The White Stripes' master tapes, as well as in-house recordings by Neil Young and Beck.
Earlier this week, Third Man Records announced that Get Behind Me Satan would be made commercially available to the public (for the first time!) on Record Store Day.
-Adam Grant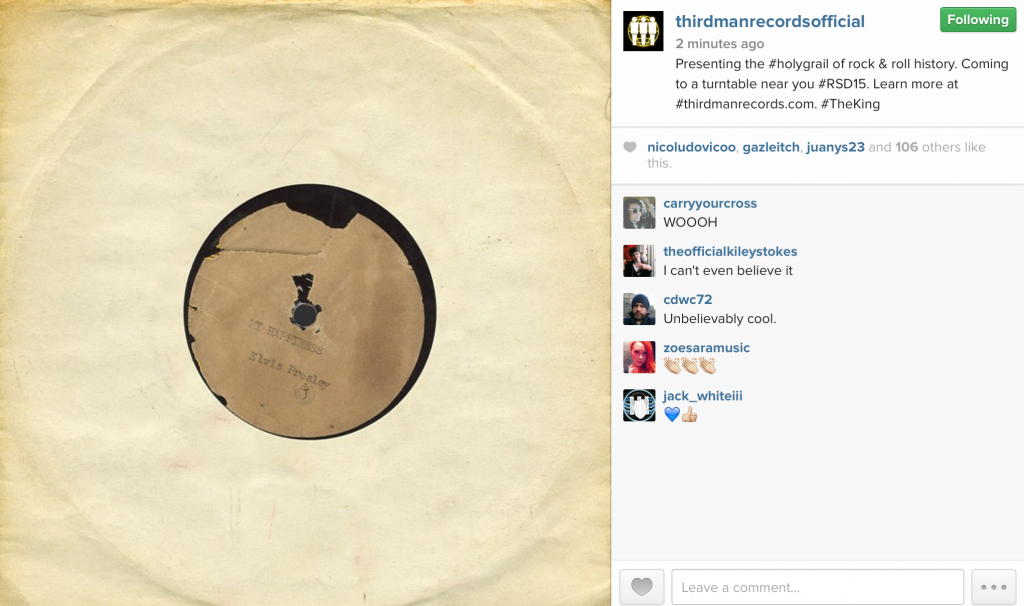 Please be sure to follow us on Twitter @riffyou and at Facebook.com/riffyou.