Joel Plaskett Intros Sobering New Album & Single

One of Canada's most-celebrated singer-songwriters, Joel Plaskett, will return on March 17 with his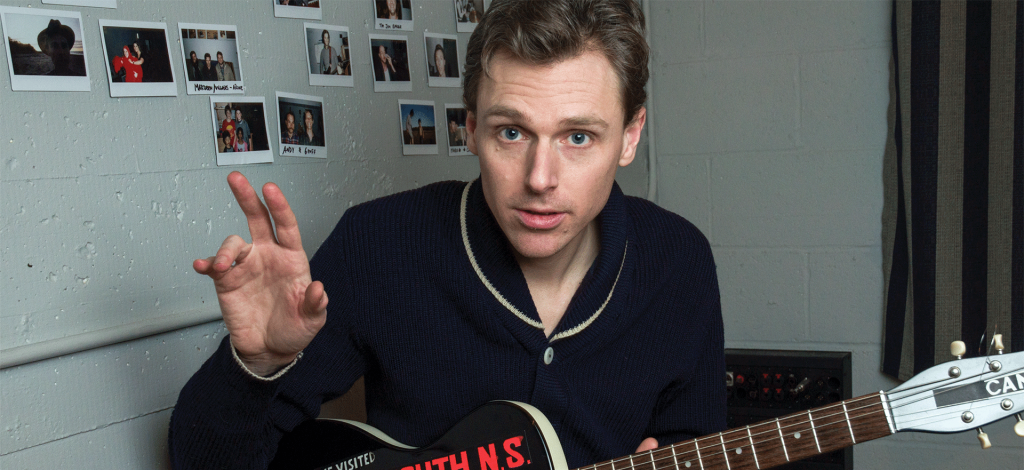 latest album The Park Avenue Sobriety Test. This is Plaskett's first studio album since 2012's Scrappy Happiness.
"The album is about a 39-year old wrestling with his place on earth and society, navigating it," says Plaskett of The Park Avenue Sobriety Test. "It sounds banal, and it kind of is, but it's important to me. And maybe if you're at the same point in your life that I am, it will make sense. As you get more experiences as an adult, you start notching up the lost friends, and the missed opportunities, and the way things could or couldn't have gone. You can choose to crumble or retreat, temporarily or permanently. Or you power through it and look for the joy. I think I try to strike the balance of the two perspectives here, I really can feel both of those at certain times, and even the same time. "
Produced by Plaskett at his New Scotland Yard studio in Dartmouth, Nova Scotia, the album features guest appearances by Dave Marsh, Chris Pennell, Tim Brennan, Ian McGettigan, JP Cormier, Mo Kenney, and more.
"I'm really proud of the work we did in the studio," continues Plaskett. "When I listen to the songs, I hear a lot of joy in the playing because so much of it was cut live. So there's this life that I hear that goes a bit deeper than my other records. I still feel like I'm trying to make music that's vital, and ideally better than things I've done in the past.  I'm still fighting for that. I'm learning as I go as a producer, how to make things sounds better."
To support his ninth album, Plaskett will get onto the road beginning April 28 for a cross-Canada tour. You can view the dates below, but first, do stream the title track right here:
Tracklisting:
1. "Illegitimate Blues"
2. "On A Dime"
3. "Alright/OK"
4. "The Last Phone Booth"
5. "When I Close My Eyes"
6. "Credits Roll"
7. "Captains Of Industry"
8. "For Your Consideration"
9. "Hard Times"
10. "Broke"
11. "Song For Jersey"
12. "Broken Heart Songs"
13. "The Park Avenue Sobriety Test"
Tour Dates:
April 28 – Miramichi, NB- Carrefour Beausoleil
April 29 – Saint John, NB- Imperial Theatre
April 30 – Charlottetown, PE- Confederation Centre for the Arts
May 7 – Victoria, BC- Alix Goolden Performance Hall
May 9 – Edmonton, AB- Union Hall
May 10 – Lethbridge, AB- University of Lethbridge, University Theatre
May 11 – Medicine Hat, AB- Esplanade Arts & Heritage Centre
May 14 – Saskatoon, SK- Broadway Theatre
May 15 – Regina, SK- University of Regina, The Darke Hall
May 16 – Winnipeg, MB- West End Cultural Centre
May 19 – Waterford, ON- The Old Town Hall
May 20 – Kitchener, ON- Center In The Square
May 22 – Toronto, ON- Danforth Music Hall
May 26 – Parry Sound, ON- The Stockey Centre
May 27 – St. Thomas, ON – Elgin Theatre
May 28 – Montreal, QC- The Virgin Mobile Corona Theatre
May 30 – Moncton, NB- Tide & Boar Ballroom
June 4 – Halifax, NS- Rebecca Cohn Auditorium
Please be sure to follow us on Twitter @riffyou and at Facebook.com/riffyou.