Kevin Drew Wants You to Get Sexy on Camera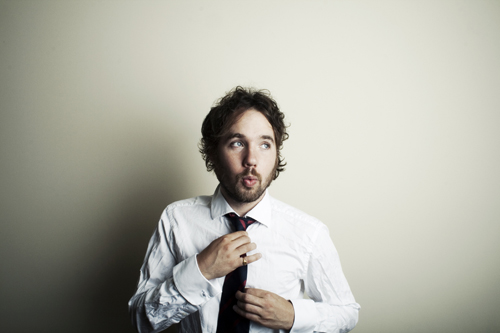 Broken Social Scene frontman Kevin Drew is on the hunt for couples who are willing to get sexy on camera for his forthcoming music video. While we don't yet know which song this will be made for, what we do know is that it'll be "a visual documentary composed of artful photography featuring diverse couples of various ages (25+) and orientations engaged in passionate and intimate sexual moments."
These images, relays Arts & Crafts (Drew's label), will be shot one couple at a time, "then intercut to create a visual montage that conceptualizes the sensuality of the song."
Interested couples are asked to send a short email to kevindrewvideo@gmail.com, discussing what love and lust mean to them, along with a photo featuring both partners. Those choosing to participate have to be willing to be captured "in various states of undress," and be able to perform on camera.
Explains Drew: "I'm looking for real couples to come make out on camera for the greater good of vulnerability."
In-person casting will follow in downtown Toronto on December 20, and couples selected must be available to film in T.O. on January 9 and 10 of 2014.