Interview: Matt Mays Remains on the Move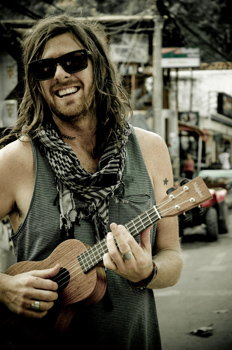 Ahead of a gig in his home province of Nova Scotia, rocker Matt Mays catches up with RiffYou.com just a handful of days after joining the Mayor Rob Ford headline derby. The embattled politician accidentally took Mays' seat at an NFL game in Toronto, which the singer made light of on Twitter, which subsequently made him the dude that everyone wanted to talk to. It's like they say though: 'any publicity is good publicity.'
Hardly in need of that kind of attention – Mays has five albums and a bundle of industry award wins/nominations to his credit – this incident dropped some extra spotlight upon the artist less than two weeks before he was to take to Toronto's Legendary Horseshoe Tavern for a three-night residency in honour of the venue's 66th anniversary.
Kicking off on Thursday evening, Mays, with supporting act Ladies of the Canyon, will take to the stage for a series of nights destined for improvisational glory. Mays anticipates calling out the songs at a moment's notice as opposed to playing along with a traditional set list, and has invited his musician friends in the area to join him. We'll have to wait and see who shows up.
"A lot of the shows blend into one, because it's just pandemonium [laughs]," replies Mays when he is quizzed about what his favourite Horseshoe moment is. "It's always crazy and the crowd is bananas. The first time I had a crowd there felt really good because I had played the Horseshoe in front of nobody before on 'new music nights' and such. So that's one of the bigger memories…coming in when there was a buzz going on about me. I remember that being really gratifying."
At the moment, Mays is more than a year removed from his eclectic 2012 release, Coyote, an album where the artist ran from hazy rock moments, to soft strummers, to tracks that would sound fantastic pumping out of the speakers of an island resort's cabana bar. For inspiration, Mays travelled a lot: Mexico, Indonesia, Hawaii, Costa Rica, California, and New York were destinations stamped upon his passport during Coyote's construction. While this could sound overly ambitious and daunting to some, this is how Mays goes about life.
He informs RiffYou.com that he doesn't really have a home nowadays and largely splits his time between friends' houses, hotels, surf destinations, as well as little beaches – he's even found some secret $10/night spots to temporarily call his own.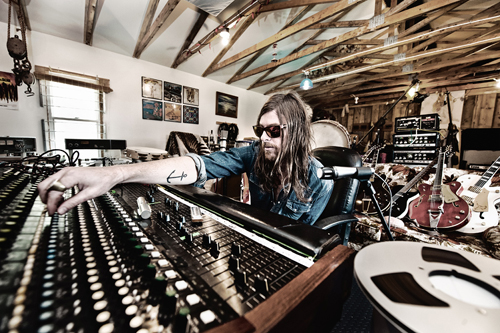 "It's something that I've always done and I'm still doing it…it's my way of life," explains Mays. "I travel from place to place and stay as long as it feels good. When it stops, I just go somewhere else – that's always the way I've been. I need that perpetual movement. I need change and I need new experiences. That all compiles into the pool of where I pull from for songs…it's essential to me."
In terms of settling and hunkering down in one specific place that can be called home, Mays may get to that one day, but that doesn't appear to be an immediate goal.
"I do miss that for sure sometimes," offers Mays when asked if he misses the idea of having a single home. "But, I didn't grow up travelling. I lived in the suburbs and I had a really great upbringing, family and childhood. I really do want that again someday, but I'm not going to carve it out just to have it. I'm going to wait for that day to come, if it ever comes. I feel really at home on the road."
Catch Matt Mays at the Legendary Horseshoe Tavern in Toronto from Thursday, December 12 to Saturday, December 14.
-Adam Grant