Neil Young Hitting Canada in January, Battling Oilsands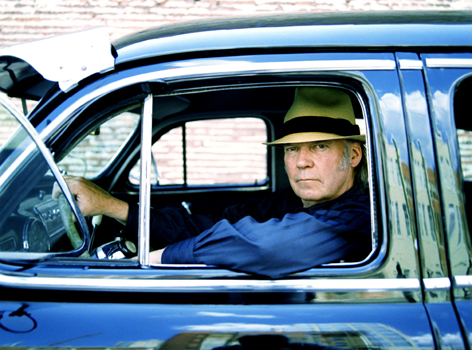 Neil Young has confirmed that he'll return to Canadian stages in January, following a four-night stint at Carnegie Hall in New York. Lucky fans in Toronto, Winnipeg, Regina and Calgary will have the pleasure of shovelling out their cars as the man behind "Heart of Gold" looks to raise money for the Athabasca Chipewyan Nation Legal Defense Fund.
These shows, which will be opened by Jazz wonder Diana Krall, will run under the "Honor the Treaties" moniker. In a press release announcing the tour, the cause in which proceeds will go to was further explained:
"A Legal Defense fund was set up to support the ACFN's legal challenges against oil companies and government that are obstructing their traditional lands and rights. As people of the land the ACFN have used and occupied their traditional lands in the Athabasca region for thousands of years, hunting, trapping, fishing and gathering to sustain themselves and continue spiritual cultural rights passed down through generations."
Tickets go on sale December 13.
The tour dates are as follows:
1/12 Toronto, ON – Massey Hall
1/16 Winnipeg, MB – Centennial Concert Hall
1/17 Regina, SK – Conexus Arts Centre
1/19 Calgary, AB – Jack Singer Concert Hall