KW's Strummerfest Turning to Fans for Financial Support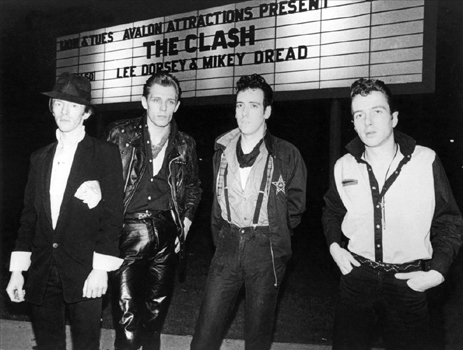 Kitchener, ON's Strummerfest, an annual music and arts festival put on in honour of the late Joe Strummer (The Clash, The Mescaleros) and to support local charities, completed its second round in December and is already looking toward getting the 2014 event up and running.
While organizers Michael Clifton and Care Finch have managed to corral the monetary support of local businesses and the time of volunteers for the first two festivals, this year, a grass roots fundraising endeavour has been put into motion.
Titled the Grass-Roots-Rock-Rhythm Chorus, this initiative is encouraging fans to donate $15, $20, or any other amount, to support the festival. A PayPal link has been published upon Strummerfest's official website, and contributions will be accepted through February 28.
"As always, the barrier to just doing anything we want is money. Crass? Yes. But crass is what punks do best, right? Someone pointed out that maybe 'Uncle Joe' would like it even better if Strummerfest wasn't so dependent on corporate support, so this year we're starting early at reaching out to the grass-roots," reads a statement posted upon the event's website. "Instead of asking corporations for hundreds or thousands of dollars, the fact is that if even a small number of Joe's individual fans offered us $15 or $20 each, we could get the 2014 show off the ground in a more stellar way and really do Joe (and our supported charities) justice this year."
In the festival's two year existence, over 50 performers have taken to the stage, including the likes of Die Mannequin, TimeGiant, as well as Gentlemen Husbands.