Lady Gaga's "ARTPOP" Tops Billboard Chart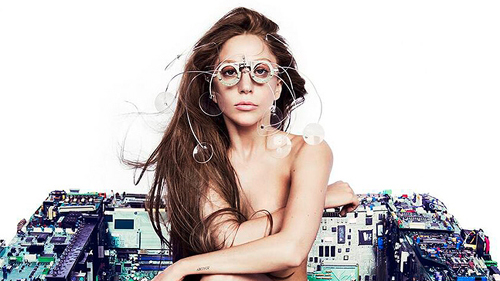 Lady Gaga's hotly anticipated ARTPOP album has debuted at #1 on the Billboard 200, selling 258,000 copies in its first week in the U.S. This is the "Applause" singer's second #1 album, next to the 2011 album Born This Way.
ARTPOP topped the Digital Albums chart, with 146,000 copies being downloaded. The digital side represented 57% of the album's first week total sales. One-thousand physical CDs were sold via H&M clothing retailers.
ARTPOP was the third-largest selling opening week for a woman this year, trailing behind Katy Perry's PRISM (286,000) and Miley Cyrus' Bangerz (270,000), both of which also topped the charts during their debut weeks.
Last week's #1 album, Eminem's The Marshall Mathers LP 2, fell to the #2 slot with sales of 210,000.
This tops a big couple of days for Gaga, as she made headlines over the weekend regarding her hosting and performing duties on Saturday Night Live. Perhaps the most controversial moment was her highly-sexualized performance with R. Kelly.