Should Lana Del Rey "Off Herself?" One Rocker Thinks So

Let's face it: rock n' roll memoirs that name names are far more entertaining and gripping than those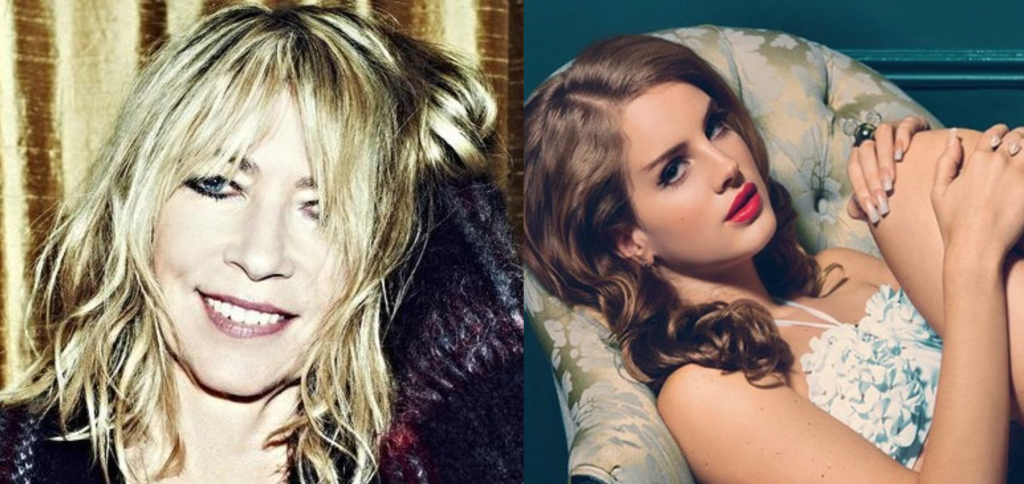 who let peers off the hook. One person firmly holding hooks with many attached to them is Sonic Youth's Kim Gordon.
In the latest passage to be released from her forthcoming book, Girl in a Band, Gordon takes aim at Lana Del Rey, someone who she believes is misrepresenting what feminism is all about.
"Today we have someone like Lana Del Rey, who doesn't even know what feminism is, who believes women can do whatever they want, which, in her world, tilts toward self-destruction, whether it's sleeping with gross old men or getting gang raped by bikers," reads an excerpt from the book. "Equal pay and equal rights would be nice. Naturally, it's just a persona. If she really truly believes it's beautiful when young musicians go out on a hot flame of drugs and depression, why doesn't she just off herself?"
As you may recall, Del Rey upset many last year by supposedly telling an interviewer that she wished she were dead already. This drew the ire of many, including the late Kurt Cobain's daughter, Frances Bean Cobain.
In her memoir, Gordon has also blasted her cheating ex-husband and Sonic Youth member Thurston Moore, along with Courtney Love (whom she questioned the mental stability of), and Billy Corgan (someone she labeled a "crybaby.")
Girl in a Band comes out February 24. Watch out!
Please be sure to follow us on Twitter @riffyou and at Facebook.com/riffyou.