Ouch! Listen to Courtney Love Sing a Musical

It's long been said that Courtney Love should not do a lot of things: don't do anything to disparage Kurt Cobain's legacy; don't publish nude photos of yourself on social media; and for the love of all things holy, don't sing unless you have the aid of a very loud backing band. Well, unfortunately today we have been presented with Love ignoring the latter.
A number of months ago, Riffyou.com reported that Love had been cast as the female lead in Kansas City Choir Boy, a production described by its composer as an opera, but one that really just seems like a musical. But, who are we to say – we are not experts of the theatre.
Anyways, The New York Times has given us a very public taste of what Love will contribute to the production: a performance of the show's "All I Ever Wanted."
As we go and fetch some towels to wipe the blood away from our ears, you too can feel the pain for yourself:
(Click the photo to access the video)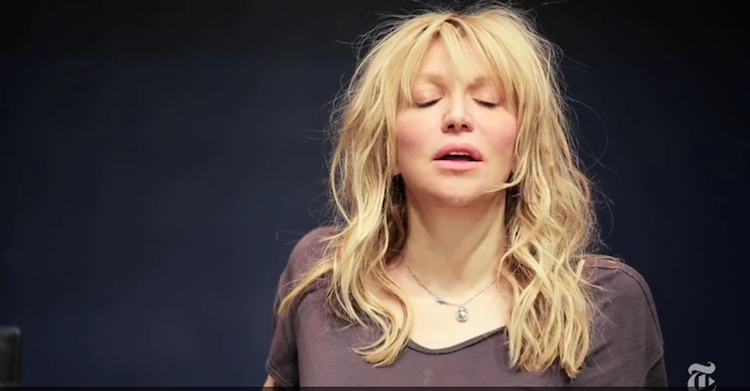 Please be sure to follow us on Twitter @riffyou and at Facebook.com/riffyou.