Laura Jane Grace Burns Birth Certificate Onstage During Against Me! Show in North Carolina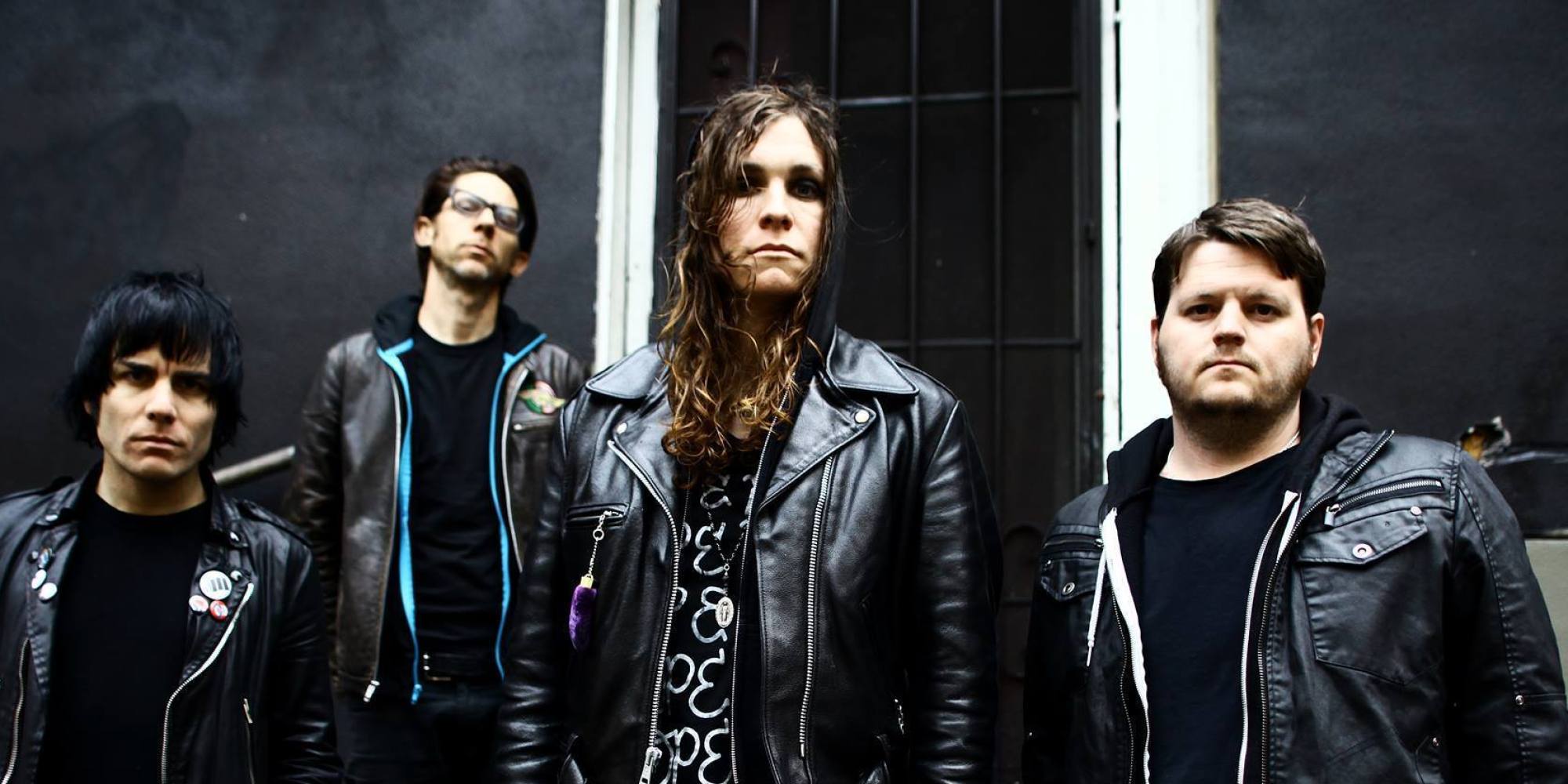 While musicians like Bruce Springsteen and Pearl Jam have opted to protest North Carolina's disgraceful HB2 law (which prevents transgender individuals from using specific bathrooms) by canceling their shows in the state, Laura Jane Grace and her Against Me! cohorts opted to not just play the state, but also put forth a memorable protest.
During the band's show on Sunday night at Motorco Music Hall in Durham, North Carolina, Grace denounced the HB2 law by setting her birth certificate on fire and declaring "Goodbye, gender." You can watch this powerful moment below.
"Sometimes it can be a lot of pressure and very overwhelming, for sure," said Grace when asked by Riffyou.com about being a go-to figure in the transgender community. "But, there's a lot of good that has come from that. Having connected with people through situations like that and putting myself out there, is the only way you're ever going to meet people. I don't want to be isolated or all alone. But, being social sucks sometimes." [Laughs]
"There is so much work that still needs to be done, because the statistics haven't changed too much when it comes to the level of violence against trans people. Especially trans people of colour," continued Grace. "You see a lot more visibility in the media, which is a great thing, and will only continue to improve the situation. But at the same time, the every day reality of most trans people and most gender queer people is that the world can be very scary place…that's important to keep in mind."
I guess gender really is over since @LauraJaneGrace said goodbye to gender! #genderisover pic.twitter.com/EHXZJbMnM2

— Kathryn (@kwymer6) May 16, 2016