Listen to the New Tokyo Police Club Track "PCH"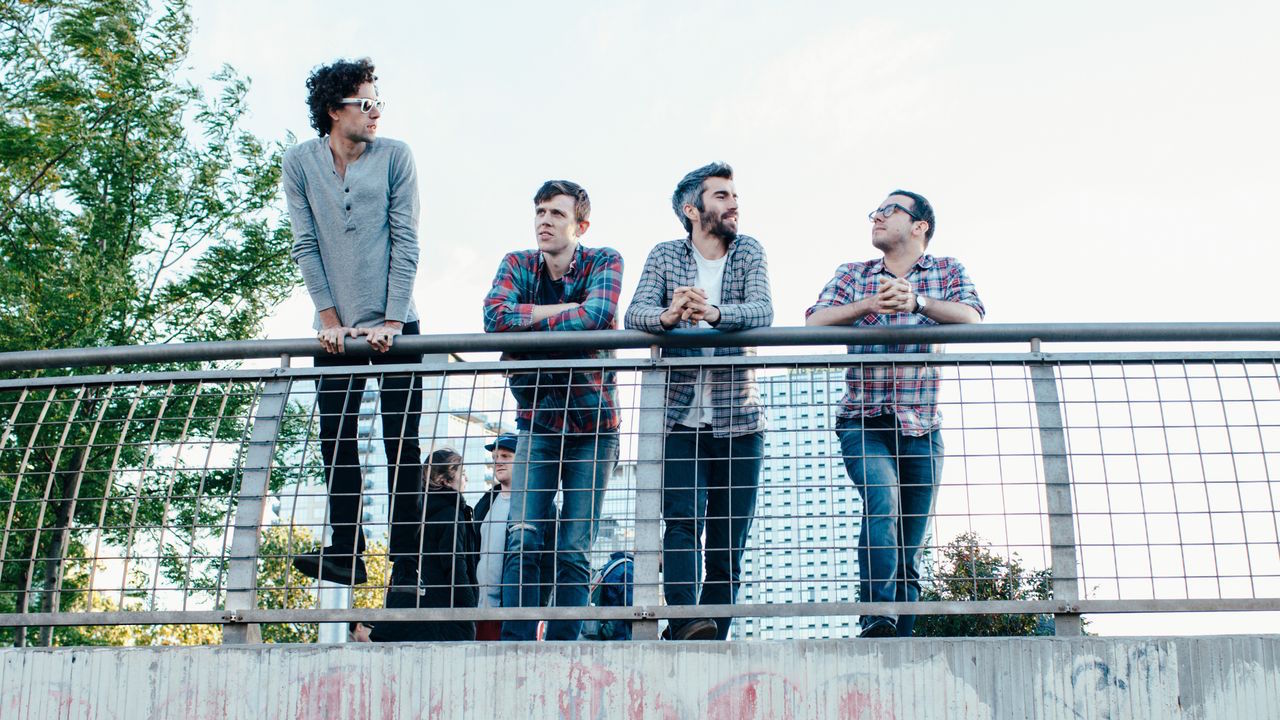 Well, Tokyo Police Club's forthcoming EP Melon Collie and the Infinite Radness Pt. 1 is shaping up to be quite the wicked affair. "Not My Girl" emerged in February and is as hooky of a first single as you could hope for. Today, we've now been exposed to "PCH," which is yet another winner from the Canadian quartet – you can give it a listen below.
"It was our one day off back in Toronto in the middle of a long, freezing Canadian winter tour and we wanted to spend it doing something 'non-tour-y,'" explained Monks when discussing the song's origins with The A.V. Club. "We had this song floating around, 'PCH,' that I had written in LA at one time—I was actually in Malibu when I came up with it, looking out over this crazy huge mountain canyon. I had lots of delay on my voice and this giant melody came out like I was gonna fill that space. So to give us a break from the cold ass winter, we called up our old friend Jon Drew, holed up in his warm studio for a day and recorded a song about a much sunnier place."
Melon Collie and the Infinite Radness Pt. 1 will be released on April 8 through Dine Alone Records.
Tour Dates:
APR 15 – The Casbah; Hamilton, ON
APR 16 – The Casbah; Hamilton, ON
APR 18 – Paradise; Boston, MA
APR 19 – Union Transfer; Philadelphia, PA
APR 20 – Irving Plaza; New York, NY
APR 21 – 9:30 Club; Washington, DC
APR 22 – Motorco Music Hall; Durham, NC
APR 23 – Sweetwater 420 Festival; Atlanta, GA
APR 24 – Club Downunder; Tallahassee, FL
APR 26 – The Social; Orlando, FL
APR 27 – The Social; Orlando, FL
APR 28 – Culture Room; Fort Lauderdale, FL
APR 29 – The State Theatre; Saint Petersburg, FL
MAY 1 – Vinyl Music Hall; Pensacola, FL
MAY 2 – Saturn; Birmingham, AL
MAY 3 – Mercy Lounge; Nashville, TN
MAY 4 – Old Rock House; Saint Louis, MO
MAY 5 – Headliners Music Hall; Louisville, KY
MAY 6 – Grog Shop; Cleveland, OH
JUNE 2 – The Loving Touch; Ferndale, MI
JUNE 3 – Majestic Theatre; Madison, WI
JUNE 4 – Wooly's; Des Moines, IA
JUNE 6 – Slowdown; Omaha, NE
JUNE 7 – Gothic Theatre; Denver, CO
JUNE 10 – The Crocodile; Seattle, WA
JUNE 11 – Wonder Ballroom; Portland, OR
JUNE 13 – The Regency Ballroom; San Francisco, CA
JUNE 15 – El Rey Theatre; Los Angeles, CA
JUNE 17 – Belly Up; Solana Beach, CA
JUNE 18 – The Crescent Ballroom; Phoenix, AZ
JUNE 20 – Emo's; Austin, TX
JUNE 21 – Trees; Dallas, TX
JUNE 23 – The Accord; Champaign, IL
JUNE 24 – Pyramid Scheme; Grand Rapids, MI
JUNE 25 – Centre In The Square; Kitchener, ON
Please be sure to follow us on Twitter @riffyou and at Facebook.com/riffyou.