Mark Hoppus Interviews Matt Skiba about Blink-182

Tonight, Mark Hoppus and Travis Barker will play their first Blink-182 show without Tom DeLonge, and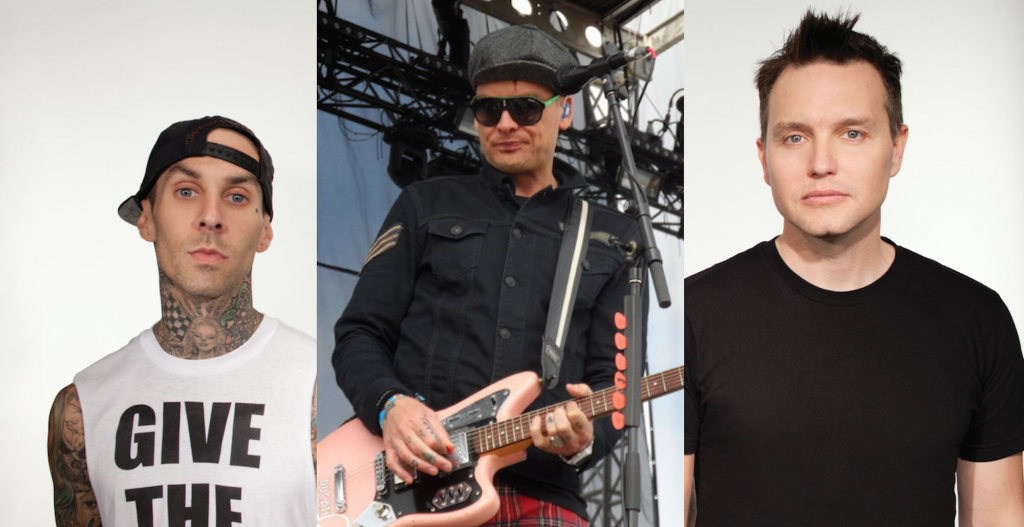 with Alkaline Trio frontman Matt Skiba.
During a new episode of Hoppus' Hi My Name is Mark Podcast, Skiba is interviewed about his forthcoming solo project (Matt Skiba and The Secrets), what Alkaline Trio is up to, and (of course!) his partnership with Blink-182.
"I couldn't be more excited," offered Skiba about the forthcoming Blink-182 gigs. "As you know, we've been rehearsing a lot and it just gets better and better and more and more fun."
Hoppus, who sounded gracious and excited to have Skiba with his band for the time being, asked about the challenge of quickly learning more than 20 Blink-182 songs.
"Tom and I have a very different guitar playing style. I had to kind of relearn guitar in a sense," explained Skiba. "But it was a lot of fun. I've been a fan of Blink for a long time; I've known you [Mark] for 15 years or something? And I was a fan of the band before we knew each other. I knew a lot of the songs already just lyrically, and of course it's a totally different thing when you're playing the songs, but it was a blast."
He added: "It really feels like a band – it feels like home. It's great."
Blink-182 tour dates (with Skiba): 
March 18: Los Angeles Roxy Theatre (w/ A Day To Remember)
March 20: San Diego SOMA (w/ A Day To Remember)
March 22: Orange County Fair & Event Center (Musink Festival)
Please be sure to follow us on Twitter @riffyou and at Facebook.com/riffyou.