Mastodon Get 'Murdered' in Game of Thrones Episode

Not all musicians that crossover into the acting world have great success, but sometimes those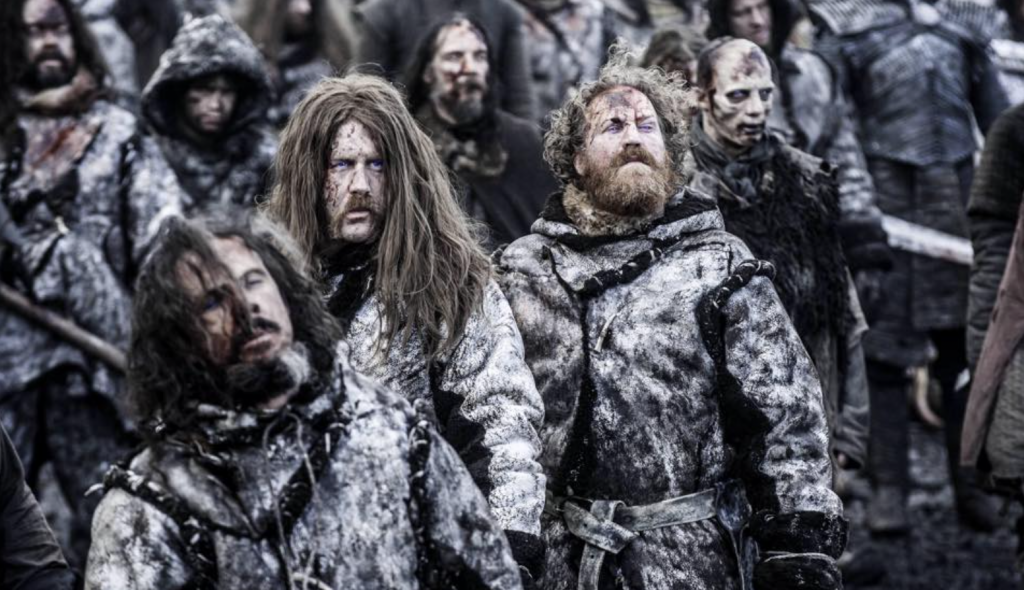 who strap on instruments are lucky enough to find roles that help them shine.
On Sunday's (May 31) episode of Game of Thrones, Mastodon members Brett Hinds, Bill Kelliher and Brann Dailor were featured as wildings.
"It was such an incredible experience to be on set as extras for our collective favourite show, Game Of Thrones, and to be wildlings murdered and then brought back to life by White Walkers was beyond amazing," said Dailor of the experience. "I watched my best friends Brent and Bill murdered right in front of me as I myself was stabbed in the stomach and had my throat slit multiple times, and I didn't mind at all. It made me love being in Mastodon even more."
He continued: "We are more than privileged and honored to have been a part of one of the greatest stories ever told on film, and the catering wasn't bad either."
According to Mastodon's label, Reprise Records, the band was invited to appear on Game of Thrones by its Creator and Executive Producer, Dan Weiss…who just happens to be a Mastodon fan.
The scenes that Mastodon appeared in were filmed in Belfast Ireland and the band also got to check out the show's sets at Titanic Studios.
Mastodon is also part of the show's Catch the Throne Vol. 2 mixtape.
Please be sure to follow us on Twitter @riffyou and at Facebook.com/riffyou.