Metallica is Having an Epic Garage Sale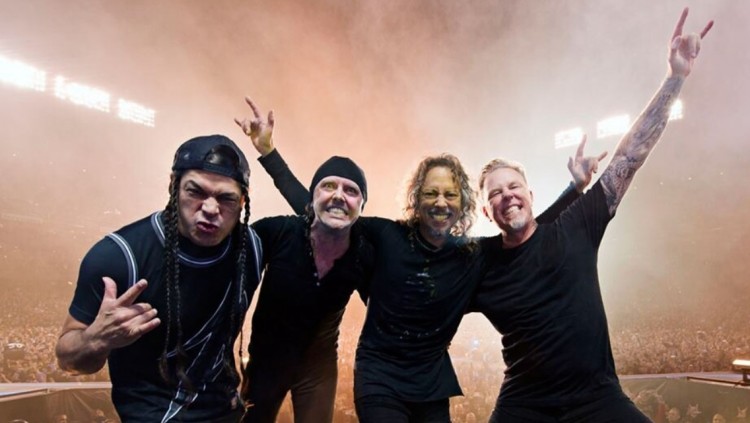 As Metallica currently works on their long-awaited follow up to Death Magnetic, Met Club members will be treated to an epic online garage sale being hosted by the band on Thursday, March 10 at 1pm PT.
A statement from Metallica (via Brave Words) reads:
Metallica say (via Brave Words): "We've searched our shelves high and low to bring you the best offers on some of our favourite products. You'll find special offers on exclusive Met Club merch, last of their kind products, and rock bottom prices on so much more.
"Lucky random orders will receive goodies like official shirts or guitar picks from The Night Before or even used guitar strings we snagged from the studio.
"With all the merch flowing in and out of our doors, we're bound to pile up a few items with minor flaws here and there. So we're also offering a 'mystery grab bag' shirt for only $2.99, which is the perfect add on to any Garage Sale order."
Metallica was recently named Record Store Day 2016 ambassadors and will release a special live album in celebration of the occasion.