Metallica Reissuing "No Life 'Til Leather" Cassette

Metallica will make Record Store Day 2015 (April 18) a big one for its fans by reissuing their 1982 demo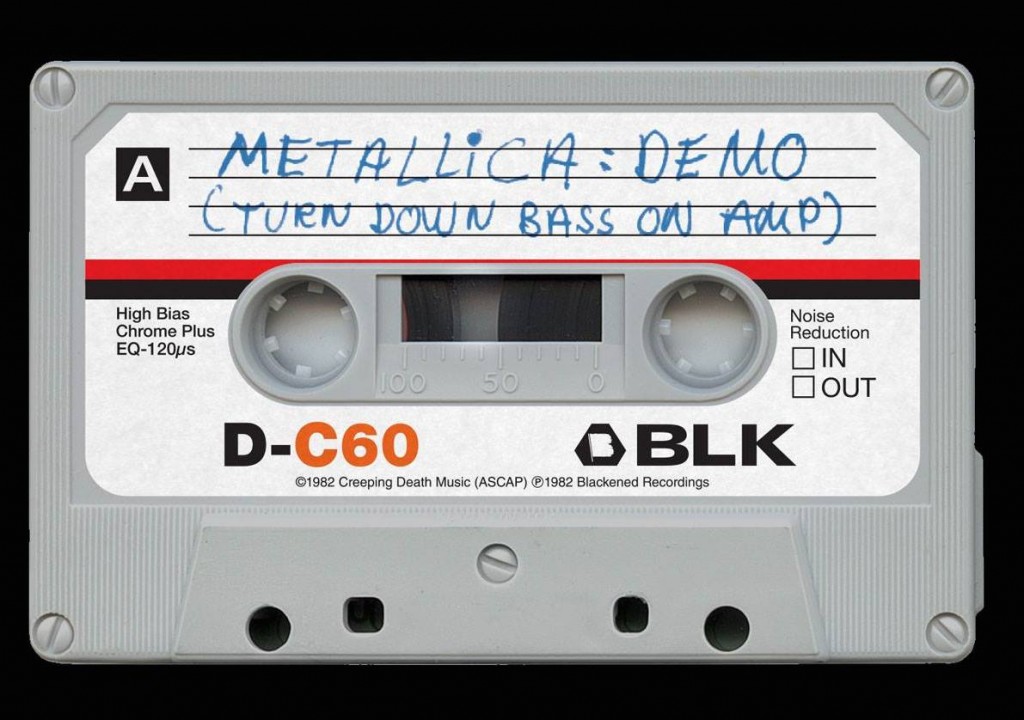 tape, No Life 'Til Leather. Six of the cassette's seven tracks appeared on the debut Metallica album, Kill 'Em All, in 1983.
"Twelve people will be able to play it, but everybody else will be able to hold it in their hands and, uh, have a great time with it," joked drummer Lars Ulrich in an interview with Rolling Stone.
Metallica has remastered the original cassette, but have kept the mix intact. As for the artwork, it's been pulled from Ulrich's copy of the cassette and features his handwriting.
When the summer hits, Metallica will expand the No Life 'Til Leather cassette into an expanded edition for vinyl and CD enthusiasts. What those additional elements will be is still uncertain, but Ulrich has confirmed that he is sifting through the band's vault for more material.
"It's time for us to put out some next-level reissues and do the song and dance of the catalog that everyone else has done; the U2s and the Led Zeppelins and the Oasises," added Ulrich. "Instead of starting with Kill 'Em All in 1983, we figured we'd go back another two years to when the band was formed in 1981."
The cassette will be available at independent record stores and Metallica's official website.
Please be sure to follow us on Twitter @riffyou and at Facebook.com/riffyou.