Metric Releases Synthetica Companion Album & App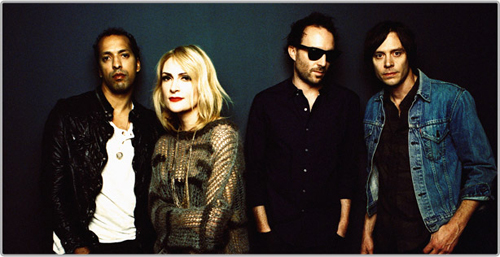 Metric is breathing some new life into their stellar 2012 release, Synthetica, by issuing companion LP Synthetica Reflections, as well as an interactive app. Both are available on iTunes.
Synthetica Reflections, which is produced by Metric guitarist James Shaw, features instrumental versions of the original album's 11 tracks. More specifically, the songs are performed exclusively on a number of analogue synthesizers. It is available for a tremendously reasonable price of $3.19, or $0.29 per track.
Meanwhile, the Synthetica app allows fans to remix the tracks of both albums, and re-sequence them in whichever order they wish.
"In half the experiences, fans remix songs by painting pattern samples into sequencers embedded within the app's 3D landscapes," reads the app's official description on iTunes. "Fans can change the instruments and their speeds, and turn tracks on and off to create their own Metric-like songs and samples. In the other experiences, fans remix songs directly through sliding finger gestures over warping surreal scenery, choosing audio effects from a palette that appears under their fingertip, and sliding their fingers around the screen to adjust the filters. Multiple finger gestures at the same time apply simultaneous effects."
The app is free to download and a person is able to toy around with the "Lost Kitten" track for free. Beyond that, each additional song costs $0.99 apiece, or the downloader can purchase the works for $7.99.
Recently, Metric released the official video for the song Synthetica. You can have a look at that below.