Neil Young Albums Vanish from Streaming Services

Two weeks ago, Neil Young let the social media world know that he was pulling his music from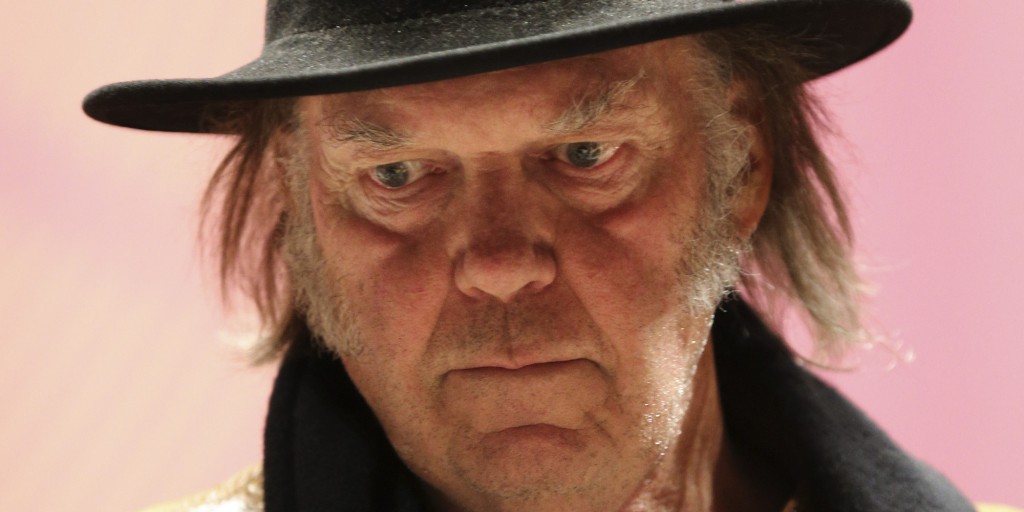 streaming services. Now, he's made good on this promise.
"It's about sound quality," wrote Young upon his official Facebook page. "I don't need my music to be devalued by the worst quality in the history of broadcasting or any other form of distribution. I don't feel right allowing this to be sold to my fans. It's bad for my music."
According to reports by Variety and Rolling Stone, the only Young albums still available on services like Apple Music and Spotify are Trans, Everybody's Rockin', Old Ways, Landing on Water, Life and the Lucky Thirteen compilation. All these, notes the publication, are from the years Young spent on Geffen, the same label that sued the Canadian rocker for making "musically uncharacteristic" and "not commercial albums." One can assume that based on this tumultuous relationship, Geffen has little interest in helping Young with his latest crusade.
The only other Young album still found upon streaming services is the Vapor Records-released Dead Man soundtrack.
Now, those who one day hoped to stream classic Young albums like Harvest, After the Gold Rush, or Tonight's the Night are out of luck. As for Young's 2015 album, The Monsanto Years, that album can't be streamed either.
"Streaming sucks. Streaming is the worst audio in history. If you want it, you got it. It's here to stay," continued Young on July 15. "Your choice. Copy my songs if you want to. That's free. Your choice. All my music, my life's work, is what I am preserving the way I want it to be. It's already started. My music is being removed from all streaming services. It's not good enough to sell or rent. Make streaming sound good and I will be back."
Please be sure to follow us on Twitter @riffyou and at Facebook.com/riffyou.