Oscars! Leto, U2, Win Butler (Arcade Fire) Get Nominations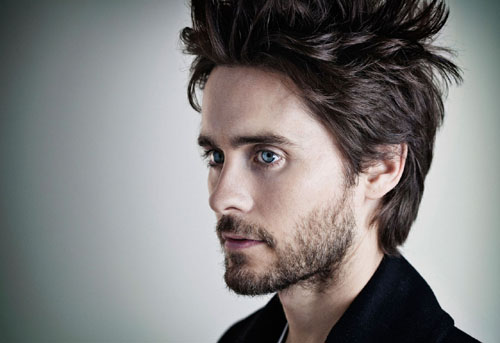 When Hollywood gathers on March 2 to give out and collect golden statues of a bald man named Oscar, the music industry will be well represented in a number of categories.
Hot off the heels of, perhaps, a surprising Golden Globe victory on Sunday evening, 30 Seconds to Mars frontman Jared Leto has received an Academy Award nomination in the Actor in a Supporting Role category for his work in Dallas Buyers Club. Take that Keanu Reeves!
U2 also took home a Golden Globe over the weekend for "Ordinary Love," a song penned for Mandela: Long Walk to Freedom, which has now been nominated in the Academy's Original Song category. The veteran Irish rockers will be up against Karen O. (Yeah Yeah Yeahs) and Spike Jonze's "The Moon Song" from the film Her; Pharrell Williams' "Happy" from Despicable Me 2; Alone Yet Not Alone by Bruce Springsteen for the film of the same name; and Frozen's "Let it Go," by Kristen Anderson-Lopez and Robert Lopez.
Meanwhile, Win Butler of Montreal's Arcade Fire and Owen Pallett were nominated in the Academy's Original Score category for the music they penned for Her. Butler may be happy to know that a formal dress code is likely in effect for this event.
Who has the best shot to win?
Tell us your Oscar picks in the comments section below, or @riffyou and Facebook.com/riffyou.