Who Should Play Ramones in Forthcoming Scorsese Film?

Following the 10th annual Johnny Ramone tribute concert over the weekend, word gradually leaked out that acclaimed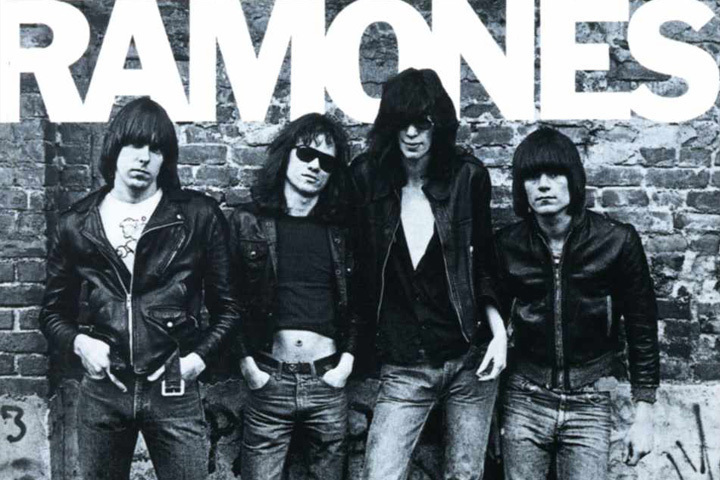 director Martin Scorsese had signed on to make a Ramones film. The rumour is that it'll be released in 2016, otherwise known as the 40th anniversary of the band.
While details are scarce – including whether it'll be a documentary or feature film – we here at Riffyou.com are hoping for the latter. With that in mind, we've begun to think about who we'd like to see star as Joey, Johnny, Dee Dee, and Tommy.
Joey: While Howard Stern would've been a fantastic choice maybe 20 years ago, he's simply not young and dangly anymore enough to play the oddball, yet brilliant Ramones frontman. With that in mind, if Russell Brand could dial back some his Russell Brand persona and have the right makeup artists beside him, this charismatic Brit could easily transform into someone from Forest Hills, Queens. Of course, he'd also have to shave, re-work his accent, and dial back his Aerosmith-like fashion choices to fit the part.
Johnny: I know many of you will cringe at the obviousness of this choice (based on whose directing the film), but Leonardo DiCaprio has the right kind of intensity and ability to pull off a character with as a moody disposition as Johnny was said to have possessed. Some may argue that Leo is too pretty, but if you strap the leather on him, give him the right wig and amount of time to learn how to veraciously strum an electric guitar, this just might work. This would make him the king of the world.
Dee Dee: If Edward Furlong isn't in prison or homeless at the moment, we think he is bat-shit crazy enough to play, arguably, the most bat-shit crazy member of the Ramones. It's easy to sit here and picture a half-sober Furlong whipping the bass around as he battles for the spotlight with Joey and Johnny, and while diving headlong into Dee Dees issues with excess. Furlong is dangerous, as was Dee Dee. Ding, ding, I think we have a match!
Tommy: Macauley Culkin could theoretically – for all of our benefit – take a break from The Pizza Underground to be a part of such a cinematic tribute. Not only is Culkin lean, and musically inclined enough to take on this role, he obviously has an appreciation for music of this era and ilk. We can't say for sure that he's a Ramones fan, but we'd expect that he at least has an appreciation for their history. With that in mind, plus Culkin's relatively under-the-radar nature of late, we think he would be the best bet to play the Ramones' quieter, most well-adjusted spokesperson.
Who would you like to see?
-Adam Grant
Please be sure to follow us on Twitter @riffyou and at Facebook.com/riffyou.