Q+A: Brian Fallon – New Fuel in the Tank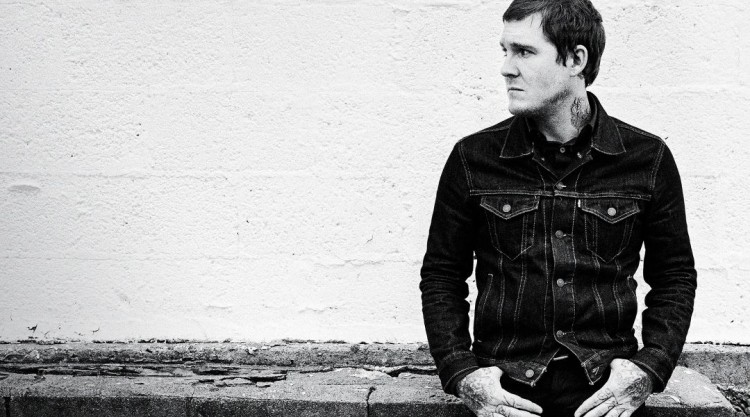 Before 2015 came to a close, New Jersey rockers The Gaslight Anthem confirmed that they were taking a "step back until we have something we feel excited about rather than going right back to making a record just for the sake of making the next record." The band didn't say they were breaking up, but it was learned that "other projects" would be explored.
Even during The Gaslight Anthem's run, frontman Brian Fallon had shown interest in spreading his musical wings within multiple avenues, namely The Horrible Crowes and Molly and the Zombies. But, neither were solo projects.
Enter, Painkillers. To be released on March 11, Fallon's first solo foray is a bold, brave, yet steady step ahead in his musical journey. The album doesn't play out like someone taking his main band's sound, putting it into a solo context, then hiring a bunch of random players to translate it. This is Fallon's move into more of a singer-songwriter category, all the while pushing his interest in rock and folk in the right directions.
Recently, Riffyou.com spent some time with Fallon to discuss how Painkillers came to life, his creative process, the backlash that came with The Gaslight Anthem's Get Hurt album and whether or not we'll ever hear from that band again.
RY: Congratulations on Painkillers – I really enjoyed the album! It feels like you were comfortable in your solo shoes. How long did it take you to get to that point? 
Brian: "Thank you! I think it took me about 35 years and counting to feel comfortable in any sense of the word. But, with the record I feel that going back to the basics of songwriting helped put me in a place where I was comfortable in my own skin, song wise."
RY: I'd imagine you always have a lot of songs kicking around, so how did you determine which ones you wanted to represent you in this capacity?
Brian: "I don't have as many songs as people might think laying around. There's a few, but I usually use the good ones up for each record.  I'd say I have bits of songs laying around, lots of bits. I usually start from scratch with each record I do and then once in a while something pops back up, like 'Red Lights' and 'Smoke.'"
RY: You've always been a very descriptive, personal lyricist seemingly unafraid to put it all out there. But when you chose to go solo, was there more thought given to what you were comfortable sharing? I know some guys feel more secure having a loud band behind them when getting personal.
Brian: "I feel like I can say whatever I need to in songs now. When I was younger I used to feel the need to hide meanings more. That's one way of doing it and it's useful at times. But at this point in my writing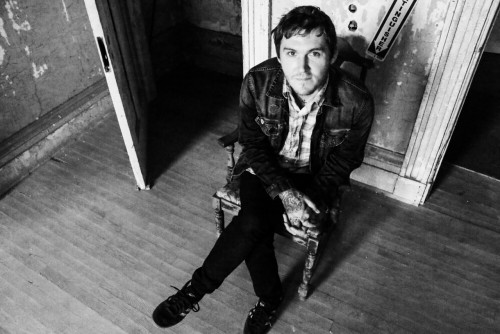 life I felt I didn't want to hide anything in mysterious lyrics or word shapes. I wanted to say what I meant and have that be understood and loud and clear."
RY: When we spoke years ago about Get Hurt, you told us that at the time you weren't interested in making another big rock album after Handwritten. Is Painkillers then another great representation of where you'd like your musical expression to go from here on out?
Brian: "I haven't been into writing 'big rock' records as of late… I think that sound is something we've done to the best of our own abilities on our previous records, which I love. I do think there's great bands doing a bigger rock sound, like Pearl Jam, for instance. They still sound exciting to me. I just can't seem to conjure up the feelings needed to sing songs like that right now. Maybe it's a phase, who knows. I like rock music, and I still love those bands, I just don't have anything to say in that voice at the moment so I'm deciding to step away from it rather than fake or force it."
RY: How much did you want Painkillers to prove your musical versatility and ability to take new creative chances?
Brian: "I wasn't thinking about any of that with Painkillers, I was only focused on the songs and making them the best representations of what I was feeling. There were almost no other thoughts about the whole thing. I didn't even know what it would sound like or what other instruments would be on each song until we were right there doing it."
RY: I've read that Gaslight is very democratic regarding which songs move forward. For you, what does a song need to have, or express, before you choose to share it with the world?
Brian: "The song just has to feel done and evoke an emotional response. If it feels right then I think it's saying 'I'm done, put me out there.' It's really just a feeling I get, or don't, about each song. I've been wrong before though, ha ha!"
RY: You've mentioned recently that the backlash you received from some over Get Hurt was pretty daunting. How challenging was it to shift from that to an unexplored solo artist path?
Brian: "It was a little relieving to step away from any expectation. With this being my first solo record there wasn't immense pressure on me. It's a new thing, so it had a chance to be what it was going to be without all the outside stuff."
RY: I assume you're proud of Get Hurt, but with Painkillers, did the criticism motivate you and light a big fire beneath you? Did you want to have that 'I'm going to show you!' moment?
Brian: "I don't think the criticism lit any fires. I think it taught me not to put too much stock into what other people say and just do what you love. People say that all the time, but I learned what that really means to put into action after the last Gaslight record. You can only do you."
RY: When you first listened back to this album, what immediately came to mind? How was the balance of elation and fear?
Brian: "There wasn't any fear when I listened back, I was really happy. I told Butch (Walker, producer),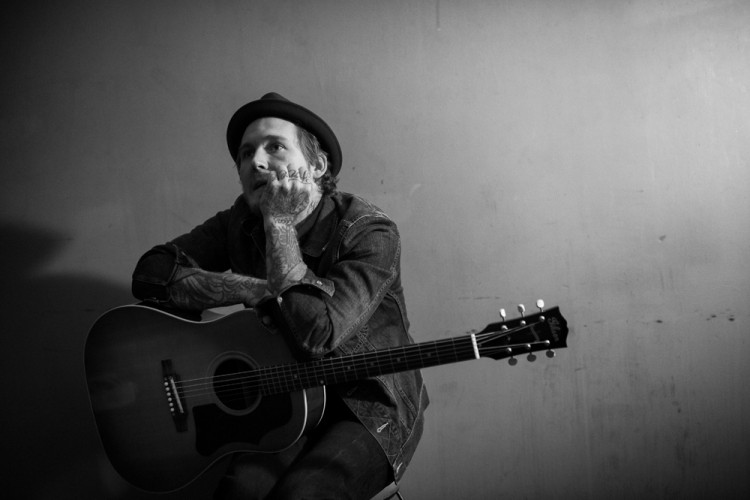 'Well, if nobody else likes it, I do.' That was very satisfying to feel that way again. I was immediately relieved and proud of myself for finishing it. I thought Butch did a really fantastic job putting it all together."
RY: Can you share with our readers how the song "A Wonderful Life" came to be? It's a truly magnificent.
Brian: "I think I was driving when I got the title in my head. Then I just heard this soul backbeat and pretty much sat down and wrote the whole thing in one shot. It was really quick and the demo is pretty much the same thing as the final version. That song just came in one day and felt like it was always there to me, I had no idea if it was good or not."
RY: What did you learn about yourself as a person and artist during the process of creating Painkillers?
Brian: "I learned that I still have something to say, musically, and there are many more avenues of this type of music I'd like to pursue. I've always been a singer/songwriter type musician and now I know that the way forward is to just follow my instincts and not worry too much about it. Just like the old days, complete full circle at 36."
RY: When a band goes on a break and its lead singer goes solo, many assume and/or fear the worse for the future of his band. What do you hope for the future of Gaslight? Will there be another album?
Brian: "I hope people continue to love the band. The music is still right there to listen to anytime anyone wants. That's the beautiful part – it never goes away.  I honestly can't say if there will be another album. If we come up with a good idea for songs, then yes. If not, then no. We've always been a band who does best when we're doing what we believe in, and what we believe in is keeping the integrity of the band, even if that means not doing it."
RY: Lastly, are you hoping Painkillers is the first of many solo albums to come? If so, how would you approach the next one, versus this one?
Brian: "I definitely want to do more solo albums. I feel like there's so much to explore that I haven't even begun to scratch the surface with what's out there for me to learn and try."
-Adam Grant
Please be sure to follow us on Twitter @riffyou and at Facebook.com/riffyou.