Q+A: GIVERS Get Their Groove On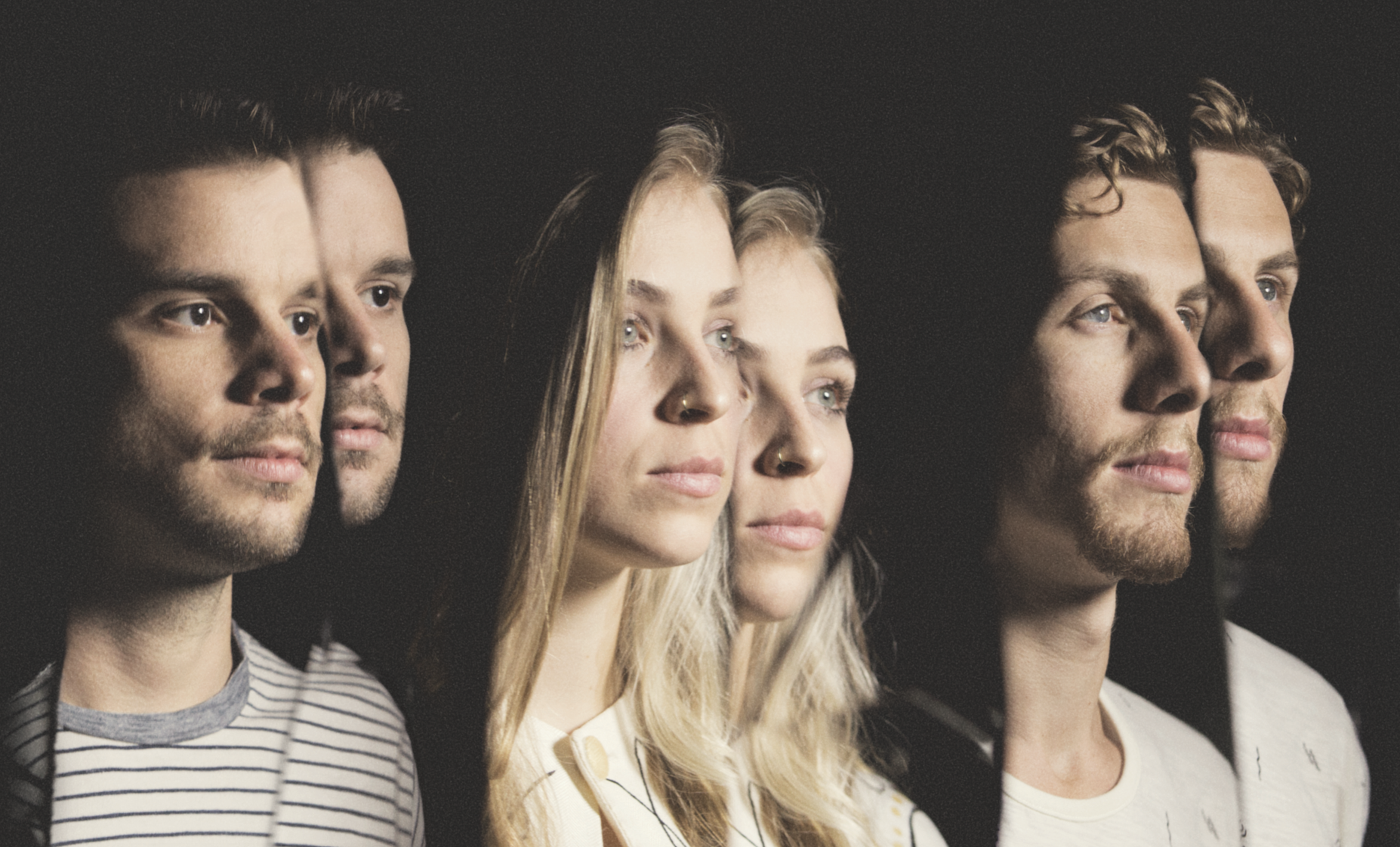 "They blew my mind…it sounded like they were in a complete other zone from the rest of music," said Neil Young of GIVERS in his Waging Heavy Peace book. While having such high praise from a rock n' roll icon can satisfy most bands, this Glassnote Records collective has a sound that lends one to believe that complacency and satisfaction don't exist in the vocabulary.
Riffyou.com recently caught up with GIVERS to chat about growing up in a musical hotbed like Louisiana and maintaining an interest in creative experimentation.
RY: Your latest album New Kingdom is such a great listen! How has the album evolved for the band during the touring of it?

Taylor: "The songs naturally want to have more of a ruckus and electrified feel when they hit the stage. For the most part the songs take a direction that allows us to get a little wild at shows and really deliver an energetic exchange to the people that have paid their hard earned cash to be there."
RY: Considering how many sonic elements these songs have, does that make it easier or harder for the band to change things up in concert?
Tiff: "It's a fun and challenging experiment to push our live show past where our recordings left off. Some things get added, some things get taken away. Each song is different in that regard–some land naturally on the stage while some take a little more thought to make sure they translate properly."
RY: Unfortunately, we haven't been able to attend a GIVERS show. What are we missing? And what are people in the crowd getting?
Tiff: "It's hard to describe an experience since we aren't the ones in the audience. I think it's mainly about witnessing people on stage going to a special place while staying connected to the audience–allows for everyone to go somewhere together."
RY: Hailing from Louisiana, you are surrounded by a very diverse music culture. How much impact does such a diverse environment have on your music?
Tiff: "As a kid you just soak up what's around you regardless of where you are–at the same time I didn't really open myself up to what you would consider 'Louisiana music' till later in life. I grew up listening to my parents music–Beatles, Sam Cooke, Fleetwood Mac, like a lot of people elsewhere I suppose. Eventually I discovered how rich Louisiana is with it's own musical palette and began letting it in to my life. From zydeco, to New Orleans brass band music, there is so much authentic honest music here that has been an inspiration for us."
RY: Conversely, does having that much musical culture around you sometimes make it tough to specifically zone in on what you want to create? And to ensure you're offering a fresh voice?
Taylor: "I don't really think that's how it works for us. You have the option to pick and choice what you'd like to draw influence from–kind of like strolling through the grocery. Hopefully even though there are lots of choices in that situation you don't get overwhelmed and can still get what you need to make something good for dinner."
RY: I've read that New Kingdom was created in a number of different places. Does the band prefer not being nailed down to one location? If so, why?

Taylor: "That's just how this one landed. The next record may all take place in New Orleans, where we are living now – but, no tellin.'"
RY: Based on the intricate nature of GIVERS' music, how fluid are the studio sessions?
Taylor: "Some are fluid; some feel more like studio work–that's kind of the nature of the beast I suppose. Every song is different so it makes sense that capturing each recording would come out different as well.
"
RY: Although New Kingdom just came out in 2015, have you put much thought have you put into the next album. What would you like it to be?
Taylor: "There's always a feeling of where things are going but it wouldn't make sense to try to predict something that you are aiming to have feel inspired and in the moment – at least not yet anyways."
-Adam Grant
Please be sure to follow us on Twitter @riffyou and at Facebook.com/riffyou.