Q&A: Seaway Breakthrough & Get Broken Into

Being a young band very easily brings with it a series of trials and tribulations. There are the highs of being able to make music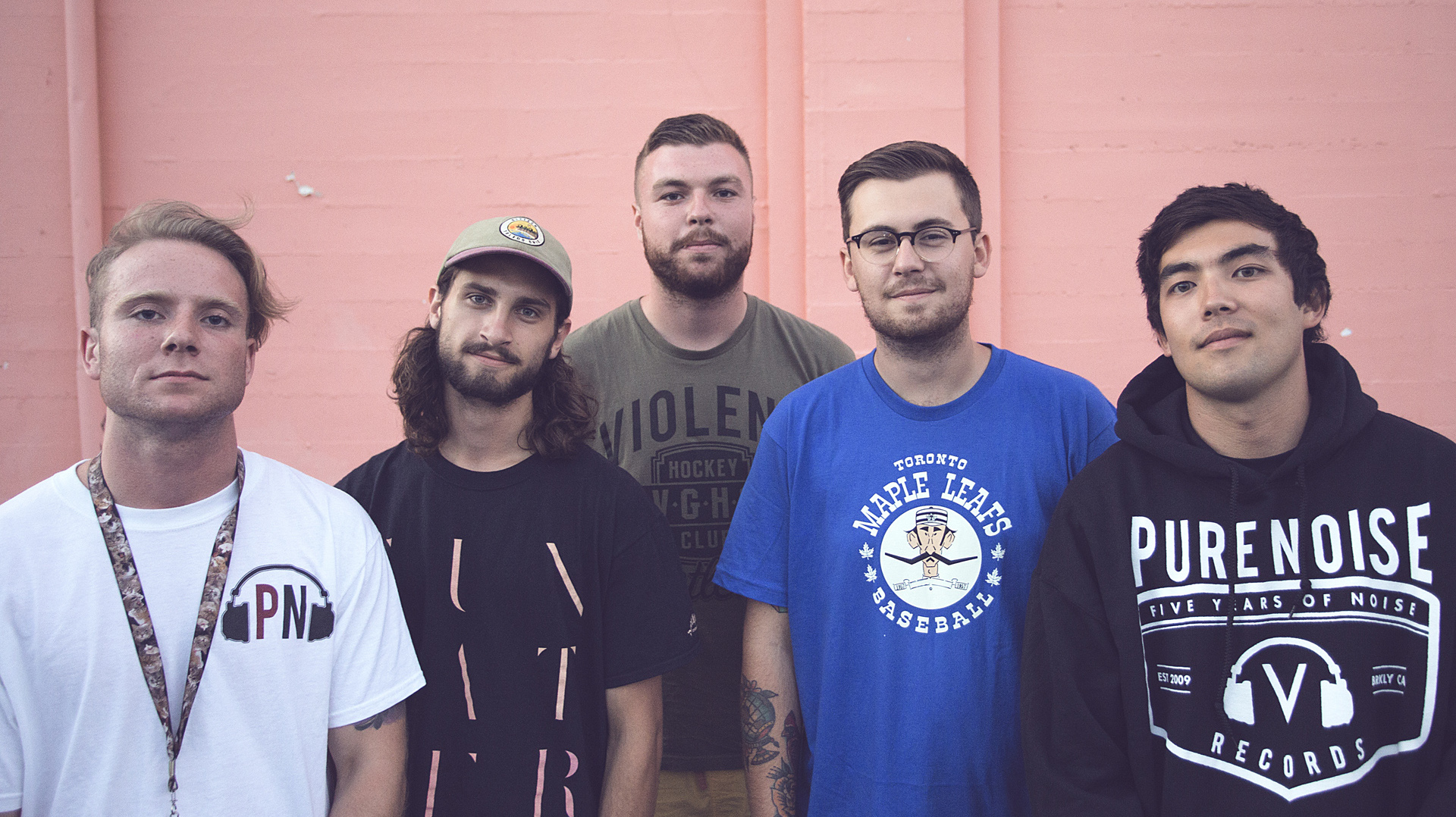 and build a fan base, but also the lows of realizing that you'll meet some bad people along the way who – purposefully or not – try to derail your dream.
Over the last year, this is something that Ontario pop-punk collective Seaway have dealt with. They've managed to ride the wave of momentum generated from their debut album, Hoser (2013), to a deal with new New Damage Records and the release of a new EP, All in My Head.
However, as the band – Ryan Locke (vocals), Patrick Carleton (guitar/vocals), Andrew Eichinger (guitar), Adam Shoji (bass) and Ken Taylor (drums) – has worked hard to get to this point, they've encountered a couple van robbers along the way that have done their best to throw the band off.
Ahead of a series of December tour dates with Silverstein, Riffyou.com spent some time with Locke to discuss All in My Head, the next Seaway album, as well as dealing with thugs.
RY: With an EP, a band really has to focus on putting their best foot forward. Can you tell me how All in My Head came to be?
Ryan: "We did a lot of pre-production, which we'd never really done before for other recordings. With our producer Anton DeLost, we went up to Andrew's cottage with some instruments and Anton's recording equipment and just worked on a bunch of stuff we had going. From there, we cut it down to the EP. We might even use some of the songs we cut out…we thought some of them would be better for a full-length. It was a cool experience."
RY: Was it easy for you to determine which songs made the cut and which ones you wanted to hold over?
Ryan: "I think everyone was aware of which ones we wanted to use, just based on the direction we wanted to go with the EP. We knew that we had to work on a full-length shortly thereafter, so there wasn't more pressure to get the best songs – there was pressure to make it more cohesive and not too crazy."
RY: When do you think fans can expect the full-length you're mentioning?
Ryan: "Probably sometime in 2015. We're just getting all of those details sorted out right now. We've been on the road for four of the last five months, so once we get home, we're really going to push hard with getting the songs together."
RY: Have you thought about what you want that album to be?
Ryan: "Yeah, it's probably going to be a mix between the poppier side of the EP we just put out, along with the edginess of Hoser."
RY: Going back what you were saying about being on the road: I heard that your van got broken into a couple of times in the past year. What can you tell us about that?
Ryan: "It's tough, but it happens to everybody. There is hardly a band that we know that hasn't been broken into yet. We were in San Francisco and we couldn't park right at the venue, so we parked around the block…and it happened within a half-hour. Andrew was going into the van to get changed, he came back to eat dinner at the venue, and maybe a half-hour later, somebody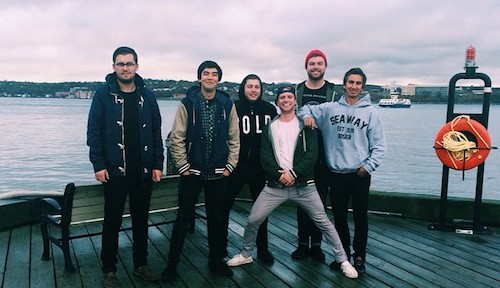 came into the venue and said 'someone's van was broken into.' It was so close to being preventable, but at the same time, that shit happens to everybody."
RY: Have you been able to rationalize that, or try to understand why this happens to so many bands?
Ryan: "There are poor people everywhere and regular cars get broken into all of the time. When you're on the road for two months, there are bound to be some shitty people out there trying to steal stuff. I think the Ontario plates and the stickers on the van might have had something to do with it…those give away the fact that we're a travelling band. [These events] are something we're trying to learn from. We're going to try and look more legit and maybe not put stickers on the back of our van," laughs. "We're luckier than some and not luckier than others, so it's just something we have to deal with."
RY: That said, how much does such an incident set a band back?
Ryan: "It's huge. But we got really lucky and had a lot of cool fans that helped us pay for the [broken] windows. When we first got broken into last December in St. Louis, we had nothing and had to pay for [all the damages] ourselves. When you're a smaller band that's broken into, it definitely hits you much harder."
RY: As shitty as such a situation can be, what kind of positive lessons can a band take from it?
Ryan: "Make as many friends as possible. Don't be that band that just sits in the van by yourselves. The biggest part of touring is making connections and getting your music out there. Also, keep your valuables on you, or don't bring anything too expensive with you," laughs.
-Adam Grant
Tour Dates (w/Silverstein:
12.04.14 – Oshawa, ON – The Moustache Club  
12.05.14 – Belleville, ON – Belle Pub  
12.06.14 – Burlington, ON – YMCA/ Burly Calling  
12.07.14 – St. Catharines, ON – Detour Music Hall