Q&A: Sublime with Rome Was Not Built in a Day

For roughly six years now, vocalist Rome Ramirez has had the privilege of celebrating the legacy of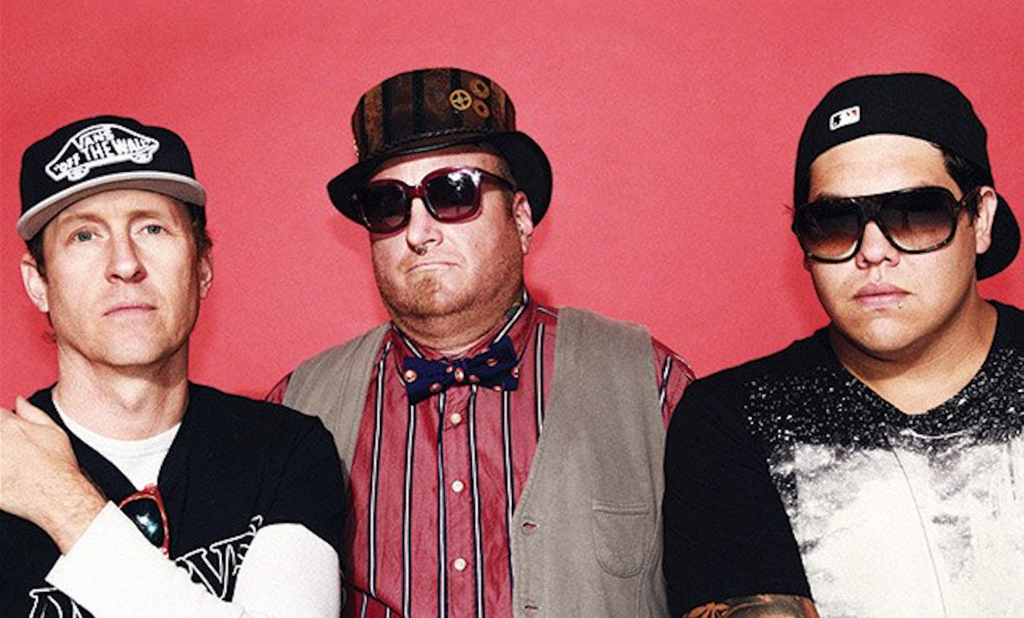 Sublime's music, while serving as the voice of that band's offshoot, Sublime with Rome.
Throughout that time, there was a legal battle over what the band should be called, as well as a period in which Rome had to go from being just a fan of original Sublime members Eric Wilson and Bud Gaugh, to a bandmate of theirs.
In 2011, Sublime with Rome debuted with the Yours Truly and took their reggae and ska infused rock sound around the world, melding Sublime hits with fresh cuts. Gaugh would exit the band by the end of the year, leading to drummer extraordinaire, Josh Freese, joining the team.
Four years later, Sublime with Rome is back with the inspired sophomore album, Sirens. Riffyou.com recently got on the line with Ramirez to discuss his growth within the band, balancing the past with the present and if it is still right to use Sublime in the band's name. 
RY: With Yours Truly (2011) you were likely still getting used to being a part of the Sublime legacy. So for Sirens, would you consider this album a more comfortable experience, since you had time to grow with the band?
Rome: "Totally, man. Time is everything. We had enough time to figure out what kind of album we wanted to do and do it right. [Before] we got to play a million shows together and got to know each other and our creative [sensibilities] that way. Now when we're in the studio, the chemistry is there. I really think me having done this for a while now has made me much more comfortable and confident in what we do. I've seen it from my own eyes now. We've been around the world and back and I can see the positive effect our music has on other people."
RY: I know the band went into the Sirens sessions without any songs in mind. Once in the room together, how long did it take for the music to get flowing?
Rome: "I think we created 19 songs in three weeks – we just plowed through them. We need the first initial tracks to help us figure out what the album was going to be and think, 'Wow, this is rad!' Tracks like 'Wherever You Go,' 'Sirens,' 'Put Down Your Weapon' and 'House Party,' those were some of the first songs we did for the album. They gave us direction for what we wanted to do sonically."
RY: Did you have the goal on Sirens of giving Sublime with Rome a new identity that old and new fans could agree with? 
Rome: "Not really. If I think about that kind of stuff, my songs would be shitty because they wouldn't be coming from a true place. I really try to think about the songs, the music and what it is that I like. You have to make music for yourself, too. I really try not to think about the comparisons, the business, or how something's going to sound on the radio – none of that shit. I'm just trying to think about the point of the song and what it is that I like about it."
RY: Even with that being the case, do you think about how the songs you're writing now will standup against the Sublime songs that gave the band its original appeal?
Rome: "The fact the my name is mentioned in the band is still fucking mind-blowing. I honestly think that we are a different entity. Things are different now and times have changed. We're trying to elevate where the reggae rock sound goes from here. We want to keep raising that bar."
RY: Are fans at shows cool with the new songs, or do they like shouting titles of the hits at you? 
Rome: "Oh, fans will shout for songs. Sometimes I'll ask them what they want to hear. You have to be open to it and not take it too seriously."
RY: What you say about the impact your veteran band mates Eric and Josh have had on you? 
Rome: "Oh man, they're my boys! They know a lot of shit, been through a lot of shit and I definitely learn from them. They have such unique personalities, but when we're all together, we gel and everything makes perfect sense. I pull [knowledge] from both of them, whether they know it or not. It's pretty fucking mind-blowing to work with two legends like them."
RY: After original Sublime drummer Bud Gaugh left the band in 2011, was there ever any thought of leaving the Sublime name behind, since only one original member remained?
Rome: "I was good with whatever Eric wanted our name to be. Honestly, I am in no position to decide that. The funny thing is that [some] people think I am in charge, but there are so many people that make this band work – the whole thing is a trip. As far as the direction of what we're calling this band, I'm not Sublime, I've never been in Sublime, Eric is the guy who's been in Sublime, so I'll do whatever he wants to do. I am along for the ride, man."
-Adam Grant
Please be sure to follow us on Twitter @riffyou and at Facebook.com/riffyou.