The Dead Weather Explain its Decision Not to Tour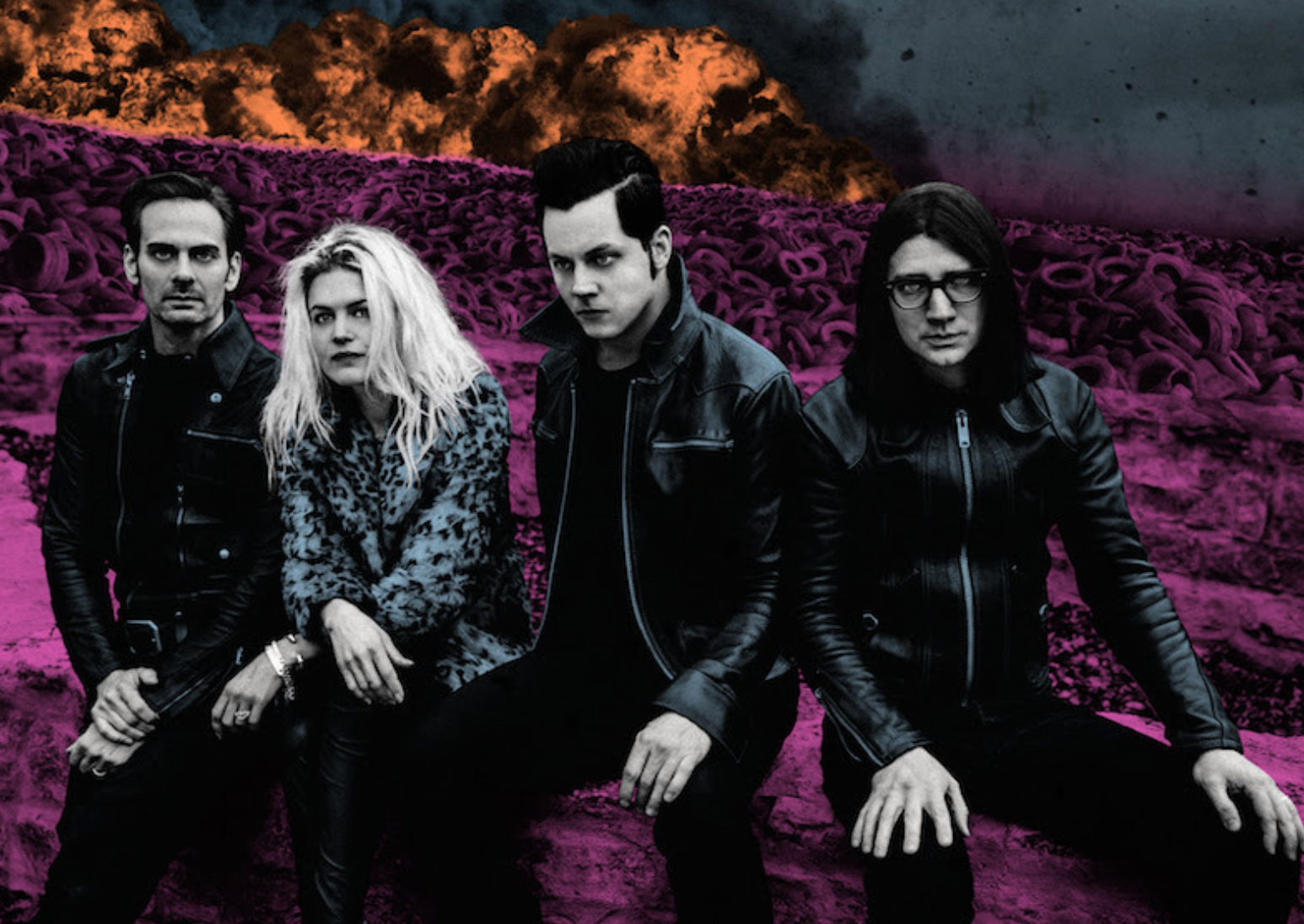 When The Dead Weather announced the impending release of Dodge & Burn (September 25), the band's first album in five years, it was confirmed that a corresponding tour wouldn't happen. Sure, it was known that band member Jack White previously stated that he'd be avoiding the road for a while, but a new album from The Dead Weather could've been the perfect excuse for a change of heart.
So why not tour?
During a new interview with SPIN, fellow members of The Dead Weather – Alison Mosshart (The Kills), Jack Lawrence (The Greenhornes, The Raconteurs, City and Colour) and Dean Fertita (Queens of the Stone Age) shed some light on the decision.
Said Fertita: "The cool thing about this record for me is we went into it knowing that we weren't going to do a normal promotional cycle for a record — touring it, the normal thing that people do when they release records. It was more of us just wanting to get together and play again because we hadn't done it in four years. It was more about us staying close and continuing to make music."
Added Mosshart: "We're doing something pretty non-traditional by [not touring], but when you start to think about it, you think, "What's better? What's worse? Not touring or just sitting on a record for a couple of years?" It feels great to put something out in the world and choosing to look at that in a positive way, even though we all wish we could be on stage."
Despite no touring schedule, The Dead Weather will appear on the September 14 edition of The Late Show with Stephen Colbert.
Please be sure to follow us on Twitter @riffyou and at Facebook.com/riffyou.