Rage Against the Machine Member Intros His New Band, Wakrat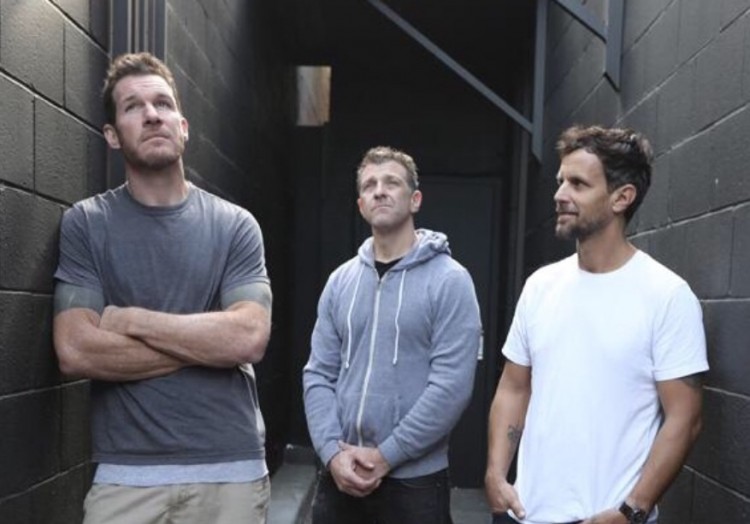 Rage Against the Machine bassist and former Audioslave member Tim Commerford has unveiled his newest band, Wakrat. He is joined in the group by drummer Mathias Wakrat and guitarist Laurent Grangeon.
"I am as excited about Wakrat and what we're doing musically as I was when Rage Against The Machine first started," offers Commerford about his new punk and hardcore influenced band. "Wakrat is brand new, we're not a 'known commodity,' so we're looking forward to finishing the album, paying our dues and earning our fans, and getting out there and playing shows as often as possible."
As the band continues work on its debut album, listeners have been given a sneak peak into what Wakrat is all about, thanks to the premiere of "Knucklehead." You can watch a video for that song below.
"Knucklehead" is said to have emerged from "a dark, difficult time Commerford went through personally, and putting that struggle into words and music helped the musician come out the other side."
Says Commerford: "I don't ever want to go back there again. But it lead to 'Knucklehead,' so it all worked out."
As for the future of Rage Against the Machine, that's still up in the air – at least that's how it sounded when Riffyou.com interviewed the band's drummer, Brad Wilk, in 2014.
"As much as I love Rage Against the Machine, it takes four of us to want to do it…so that's not happening, and I have to move on," explained Wilk.
He continued when asked if he'd like to see Rage Against the Machine properly reunite: "That's a really hard question for me to answer. I really don't know. I wasn't the one who didn't want to do it, so…"