Watch "You Are Killing Me," the New Video from The Dandy Warhols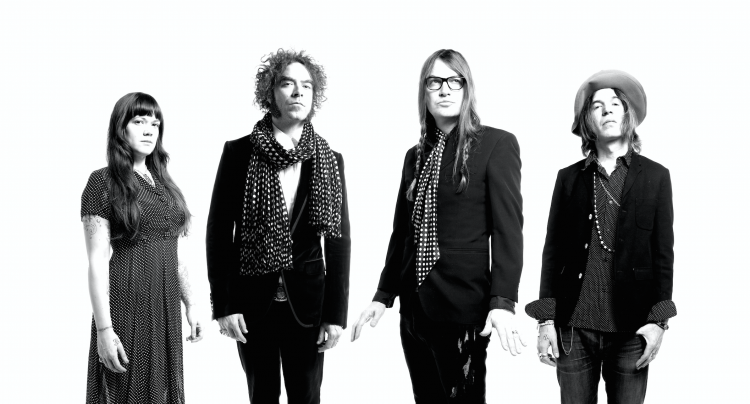 Tomorrow (April 8), Portland alt-rock collective The Dandy Warhols will unveil their fantastic new album Distortland through Dine Alone Records. Just ahead of its release, the band has premiered a video for "You Are Killing Me," starring one of Andy Warhol's collaborators, Joe Dallasandro.
Explains director Mark Helfrich: "The concept for the video came out of Courtney's desire to have a film featuring not only Joe Dallesandro, but furries as well. I thought Joe had the perfect look for a Film Noir setting. So I came up with a trippy treatment and everybody signed off on it.
"The day before shooting I got a message that Zia [McCabe, keyboards] was flying to Los Angeles because she wanted to be the Bunny! So Zia's the Bunny," continues Helfrich. "I was thrilled to work with the iconic Joe Dallasandro. He hasn't acted much in the past couple of decades, but he wanted to do this project because he digs the Dandy Warhols. It was an honor to direct him."
Stay tuned for Riffyou.com's feature interview with The Dandy Warhols!