Review: Direct Divide – "Own Your Ocean"

One trend that is continuously being found in the music community amidst bands in need of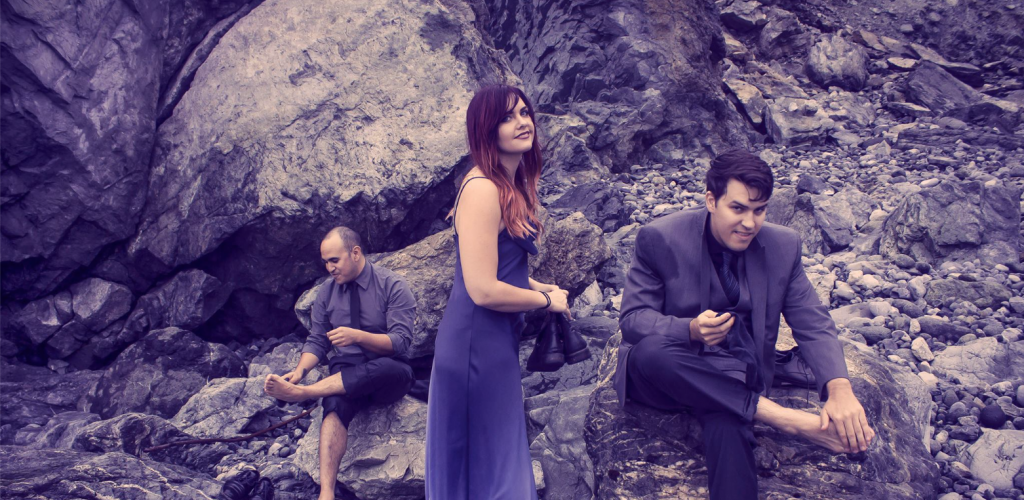 breaking through is the tendency to try and capitalize on a sound that's really popular now, or once dominated the airwaves. Some bands can pull this off in a more incognito manner than others, but unfortunately Direct Divide isn't that band.
What we hear on the Direct Divide Own Your Ocean EP (out July 24) is a five-song affair from a trio that may very well be targeting those who hang on every word and note presented by Florence + The Machine, while equally missing the prominent years of Evanescence.
Now, that's not totally a bad thing. Both Florence Welch and Amy Lee are ridiculously solid vocalists that have enjoyed making theatrical-feeling music with lots of atmospheric and orchestral-rock musical leanings. The fact that Razz, the vocalist of Direct Divide, is relatively comparable to both is an accomplishment in and of itself.
But, where the failure is here is the lack of climactic moments that make you want to rise from your seat and the sense of something relatively original coming out of your speakers.
Direct Divide seems to have the skill to slide toward successful paths, but it's time to throw out any handbooks the band owns, and compose its own. With the skill set we can hear on Own Your Ocean, that shouldn't be too tough to do.
-Adam Grant
Please be sure to follow us on Twitter @riffyou and at Facebook.com/riffyou.