Riff Rant: Beyonce Shocks the World & Kicks its Ass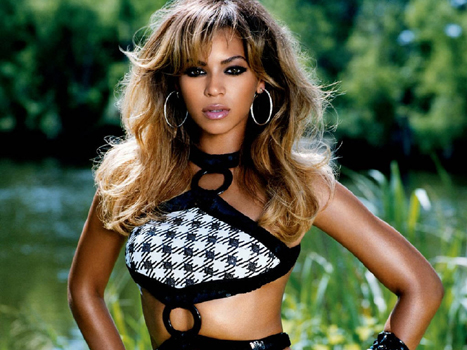 By nature, people expect weird shit to go down on Friday the 13th. However, by nature, said weird shit isn't supposed to be a surprise album release by one of the world's most successful female artists of her generation, if not all-time.
When Beyonce shocked the world at midnight this past Friday with the iTunes-only release of a new Self-Titled album (14 tracks, accompanied by 18 videos), she essentially slapped Justin Timberlake, Lady Gaga, Katy Perry and every other pop star that embarked on crazy and likely expensive marketing campaigns to help generate buzz for their 2013 albums.
Of course, none of those artists are worth shedding a tear over in this circumstance, as they're all still selling a bunch of albums. But, in one fell swoop, Beyonce has out business-ed them all and given the music industry a new strategy to consider: if your artist is popular enough, the best marketing you can do is just put out an album when you feel like it and let the online fanbase work its magic. Why hire PR teams when sales are all but guaranteed?
Needless to say, this whole ordeal had to have required a significant amount of coordination and the drawing up and signing of non-disclosure agreements from project collaborators and those at Columbia Records. And, to some, it may seem way too pretentious to digest.
Regardless of how one feels about Beyonce's new move, one thing is for certain: it has worked. Billboard expects the album to debut at #1 on the U.S. sales charts after less than a week of availability. The popular belief is that 600,000 units were sold by the end of yesterday – the last day of the week's tracking period. If this prediction holds true, Beyonce will have snuck in at the end of 2013 and released one of the bestselling albums of the year.
For a number of reasons, Beyonce isn't the type of dish that fills my musical appetite, but it's tough not to give her some applause for being able to roar up the charts and give her man Jay-Z yet another reason to purchase a new suit and tie.
Congratulations Beyonce. After "Single Ladies (Put a Ring on it)," I didn't think you'd be able to shake up society yet again, but clearly you have. Obviously, if you build it, they will come.