Riff Rant: Ramones Together at the CBGB's in the Sky

When the news came out Saturday that Tommy Ramone, the last remaining original member of the Ramones had passed away at the age of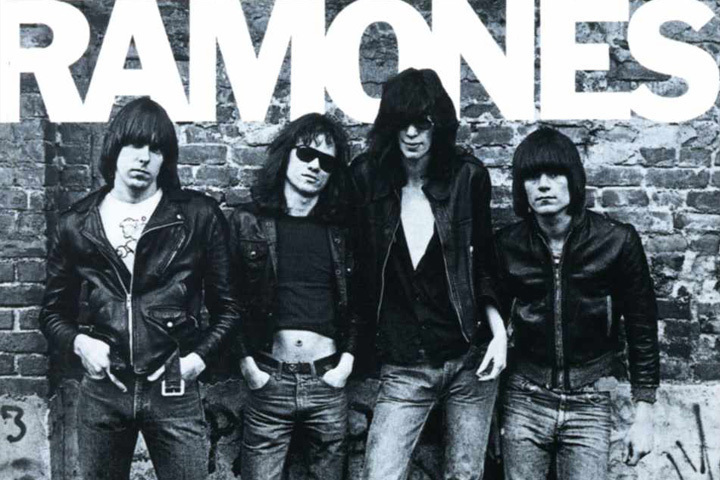 65, it was tough to come up with something to say.
What couldn't help but be thought about, however, was that Tommy's death instantly guaranteed one thing: we no longer had one of the original Ramones members to fall back on and continue to hear stories and anecdotes from. Just knowing that he was still around all these years was comforting. I hoped to one day speak with him.
This is not to say that the presence of surviving members Marky, Richie, and CJ should be discounted or thought of in the 'yeah, but it's not the same context.' They've all been willing to continually carry the torch the right way – by making sure the music never gets lost in the shadows of time.
Although he left the Ramones drum kit behind in 1978 in favour of a producer's chair, Tommy remained one of the band's most trusted ambassadors. He was there at the beginning. He saw the rise. He knew when to walk away. He understood how to be part of the band in a different, perhaps more valuable way. After Joey, Dee Dee, and Johnny died, Tommy was there as the lynchpin. He was to punk fans what Paul McCartney and Ringo Starr continue to be for those who admire The Beatles.
As it stands today, all we can do now is look at the beautiful cover of the band's Self-Titled 1976 debut and attempt to absorb and understand what those four soul had going on inside them that led to a sound that sideswiped the music community. Not many can lay claim to that type of an impact, but the Ramones can.
We'll always have the music. Yes, that's what everyone says whenever a musical figure-head or the entire membership of an impactful band passes on. But, it's the fucking truth. Ramones music remains as timeless as the next pop song that can roll upon you at any given moment. For that, we should be eternally grateful – they didn't give us any white space.
What's challenging, however, is understanding and coping with the finality of it all. Those four fellas from Forest Hills, Queens are no longer citizens of earth. Instead, they're all together playing the great CBGB's in the sky, likely still banging out mind-shattering sets in 30-minutes flat.
The gang is gone, but they'll never be forgotten.
Hey Ho, Let's Go!
-Adam Grant
Please be sure to follow us on Twitter @riffyou and at Facebook.com/riffyou.