Riff Rant: Resolutions for 2013's Headline Grabbers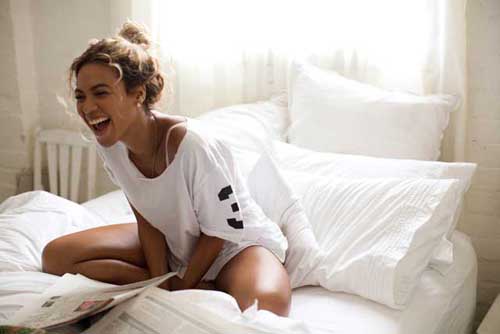 It can be argued that the biggest trend to strike the music industry in 2013 was the headline grab. Now, in an era where album sales aren't what they used to be and social media is open for all to take advantage of, it is tough to blame modern artists for upping the publicity stunt ante. But, we are going to anyways.
Let's take a look at how some of the music industry's shiniest stars conducted themselves in 2013, and subsequently offer them resolutions for 2014.
Justin Bieber: From a rising star to a fast-driving dink, Bieber's 2013 will be remembered for the pet monkey he opted to abandon; employing goons to rough up media types who got too close; speeding around in child-inhabited neighbourhoods; and a seemingly increasing substance abuse problem. The year in Bieber has proven something that we already know: when you rise fast, you can fall even faster. Sure, Bieber may be kidding now about retirement, but if he keeps presenting himself as a narcissistic spoiled brat, retirement may find him before he finds it.
Resolution: Stop. Take a breath. And understand that no one likes a douche. It's okay to want the rock n' roll lifestyle, but it's not okay to belieb that you're an unstoppable force. Oh, and buy some shirts.
Beyonce: Up until earlier this month, it had been an uncommonly quiet year for Beyonce in terms of media presence. Yes, she killed it at the Super Bowl and through the performance gave some loyal fans hope that a Destiny's Child reunion was in the works. Thus far that hasn't happened yet, but what has is the backlash surrounding the surprise release of the Beyonce album on December 13. Made exclusively available on iTunes for the first week, retailers like hmv Canada, Target and Amazon lashed out at the diva for shutting them out of the album's launch. Furthermore, she presumably wound up alienating fans who aren't into the digital music shopping scene.
Resolution: Don't play favourites in terms of who can sell an album upon its release date and don't put your fans in a position where purchasing an album feels like a complicated endeavour. Exclusives are all fine and good, and can translate into heavy-duty sales. But, it's never cool to exclude business entities and fans that helped you get to where you are today.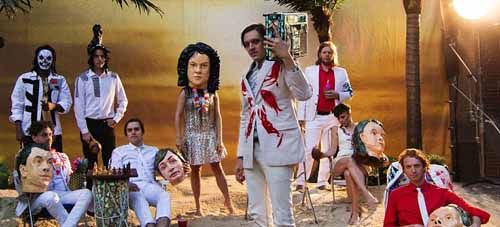 Arcade Fire: Arcade Fire's Reflektor is perhaps one of this year's most ambitious album releases from a band facing unrealistic expectations following an Album of the Year Grammy win. However, some have argued that the publicity blitz surrounding the album was too much. There was a bizarre yet engaging post-Saturday Night Live concert special; tons of strange costume-heavy TV performances; along with instituting a dress code for 2014 tour dates. The latter caused quite the fury until the band was forced to explain that the dress code was not mandatory. Even still, such controversy could've been avoided.
Resolution: Stop with the gimmicks and focus on the music. Arcade Fire is one of those bands that has the ability to succeed strictly through their craft. It'd be a shame to think that the over-the-top promotion of Reflektor and the focus on the band's fashion aesthetic could overshadow Arcade Fire's greatest asset: interestingly constructed songs.
Miley Cyrus: From Hannah Montana to Twerky McTwerkington from Twerksville, USA, the daughter of the "Achy Breaky Heart" singer succeeded in tossing away her image of innocence for a more sexualized, risqué, party-girl persona. She twerked all up in Robin Thicke's business at the MTV Video Music Awards, sang about molly, and apparently masturbated her way through a video. Essentially, she took a page from the Britney Spears playbook and ran…no, wait…grinded with it.
Resolution: Look closely at the de-evolution of the career of Ms. Spears and realize that's the path being twerked toward. Every highly-sexualized party-girl grows up and is either capable of re-adjusting herself artistically, or growing up to become an older, sadder version of her former self through a run of shows in Las Vegas. Begin looking at column A immediately, because column B is creeping up faster by the day.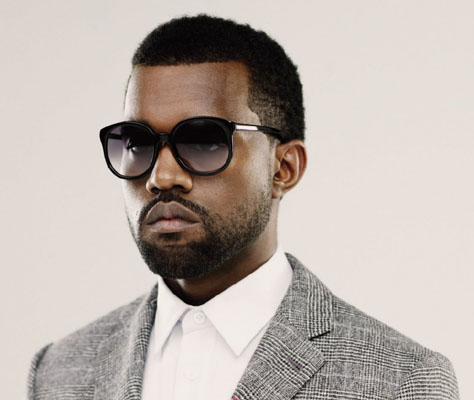 Kanye West: Even though many view Yeezus as one of the top albums of the year, Kanye managed to also become one of the top mouthpieces of the year. It's no secret that Kanye has a bit of a temper and has been known for being one hell of a reactionary soul. In 2013, he continued to create a spectacle of himself while simultaneously bitching about being a spectacle. Then he had a baby with Kim Kardashian and put a ring on her finger. Kanye claims to hate paparazzi, but then gets a girl that's whole empire was built upon the backs of paparazzos. Is this confusing to anyone else?
Resolution: Just shut up for a little while and let people appreciate the music. Don't put people in the position to hate the music being made because the personality behind it isn't easy to support. Kanye could prove to be one of the best rappers of all-time, but he may not get there if he doesn't pull back a bit from the public eye.
-Adam Grant
Please be sure to follow us on Twitter @riffyou and at Facebook.com/riffyou.