Riff Review: The Gaslight Anthem – "The B-Sides" (SideOneDummy)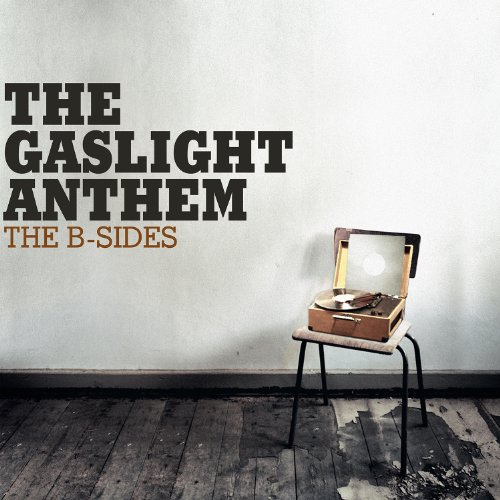 As The Gaslight Anthem's star continues to rise within the modern rock scene, the release of a B-sides album by the group's initial label, SideOneDummy Records, is very well-timed. Handwritten (2012) still feels fresh; the Live in London concert DVD recently hit the shelves; and rumblings are that a new album by the New Jersey-rockers will come later this year.
What we have here with The B-Sides are recordings captured from 2008-2011, the majority of which are significantly toned-down, acoustic affairs. While the albums in which the bulk of this collection comes from – The '59 Sound (2008) and American Slang (2012) – are primarily raucous in nature with frontman Brian Fallon pushing through the sonic landscape to get The Gaslight Anthem's cinematic lyrical venture across, their stripped down versions pass the test.
Appreciated the most here is that the acoustic numbers here aren't just quieter remakes of hits, they take on a fresh set of legs: the tempos shift; Fallon alters his delivery; and newfound layers of intimacy are pushed forward.
A number of covers also appear on The B-Sides, the biggest of which is a very admirable take on The Rolling Stones' "Tumbling Dice," as well as a live version of one of Pearl Jam's contribution to the Singles soundtrack (1992), "State of Love and Trust." Although I am a bigger fan of Pearl Jam than I am of The Stones – by a wide margin – "Tumbling Dice" exceeds expectations, while the PJ cover comes up a little short. Sure, Pearl Jam's intensity – especially that of frontman Eddie Vedder – is tough to replicate in a live setting, but here The Gaslight Anthem just seem unable to get the ferocity and passion of this song across. Additionally, while a valiant attempt, it just doesn't fit with the other 10 tracks upon this release.
No less, The B-Sides – which will be released on January 28 – is a needed addition to any loyalists of The Gaslight Anthem. What's more, I can imagine this acting as a nice ease into the act for curious listeners that haven't gotten into them quite yet.
This album is: Riff Respected
Tracklist:
1. "She Loves You"
2″ The '59 Sound" (Acoustic)
3. "State of Love and Trust" (Live)
4. "Tumbling Dice"
5. "The Queen of Lower Chelsea" (Acoustic)
6. "Songs for Teenagers"
7. "Great Expectations" (Acoustic)
8. "Antonia Jane" (Acoustic)
9. "American Slang" (Acoustic)
10. "Boxer" (Acoustic)
11. "Once Upon a Time"