Riff Review: Pearl Jam – "Lightning Bolt" (Monkeywrench/Universal)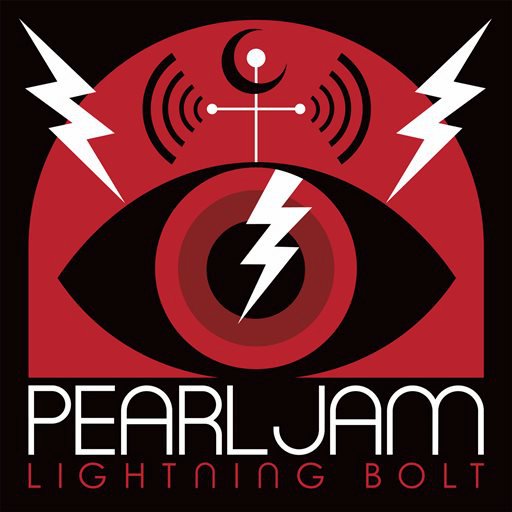 Since 2006's Self-Titled effort, it's become pretty clear that Pearl Jam isn't one of those '90s bands content with releasing new albums just for the sake of getting back on the road to further capitalize on the songs that perched them upon a rock n' roll pinnacle so early in the career.
With Lightning Bolt, the band states its case for relevancy and respect right away with the self-assuring "Getaway" and the "Spin the Black Circle"-esque lead single, "Mind Your Manners." Both see vocalist Eddie Vedder and company rail against the powers at be, with religion fearlessly set in the crosshairs. "My Father's Son" feels like an angry sequel to "Alive" where Vedder spouts some wicked venom: "I come from a genius and I am my father's son/Too bad he was a psychopath/And now I'm next in line," and "Forget the insemination/And for that I'm supposed to be glad?"
That trio aggressively pushes the pace toward arguably one of Pearl Jam's most gifted songs, "Sirens." Painted with a Pink Floyd feel and a balladry tendency that doesn't have a thick slice of gouda attached to it, Vedder raises love high above his head as he struggles with the notion that one day it shall exit stage left. He bows at the feet of his most admired and gives himself up: "I pull you close, so much to lose/Knowing that nothing lasts forever/I didn't care before you were here/I danced in laughter with the ever after/But all things change/Let this remain."
Title track "Lightning Bolt" is perhaps the best meat-and-potatoes rock sampling here, as it is tremendously hooky and kicks up the album's fun factor after a series of heavy-duty tunes. Sonically, "Infallible" makes one wonder if Pearl Jam is indeed a Jack White fan, while the eerily-moving "Pendulum" acts as one of this album's most challenging, yet rewarding songs to take in.
With its 10th studio album, Pearl Jam proves that lightning can strike more than twice.
This album is: Riff Respected