Custom Slayer Shoes Are Bloody Awesome

When Slayer steps foot on a Bonnaroo stage this summer, it may be worthwhile to see what they actually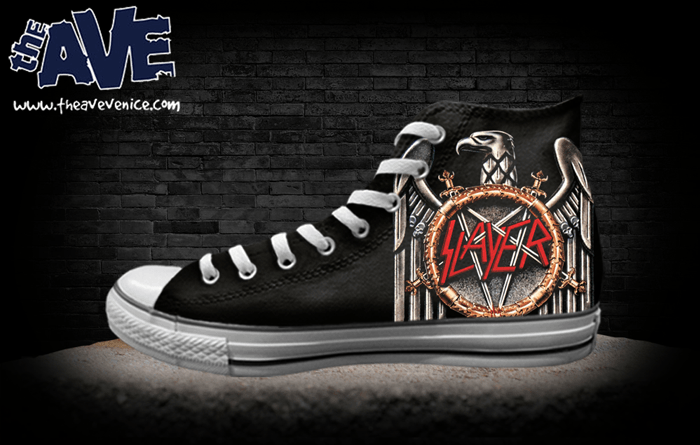 have on their feet.
Venice Beach, California custom shoe store, The Ave, has partnered with Slayer to release Converse Chuck Taylors and VANS slip-on shoes inspired by the Reign in Blood creators.
Available for $99, these Slayer shoes "are custom made using our unique digital process," says the retailer, adding that refunds and exchanges are not available. In all, there are 18 designs to choose from, including variations of the classic Slayer logo, as well as others that have fun with a blood splattering effect and demonic imagery. Badass they be.
This isn't The Ave's first foray into band-inspired shoes. Currently, the store also offers custom shoes inspired by Motörhead, Sumerian Records artists, and more.
Please be sure to follow us on Twitter @riffyou and at Facebook.com/riffyou.