Starbucks Saying Goodbye to CD Sales

The days of scratching your head at the presence of a Ramones CD sitting by a Starbucks cash register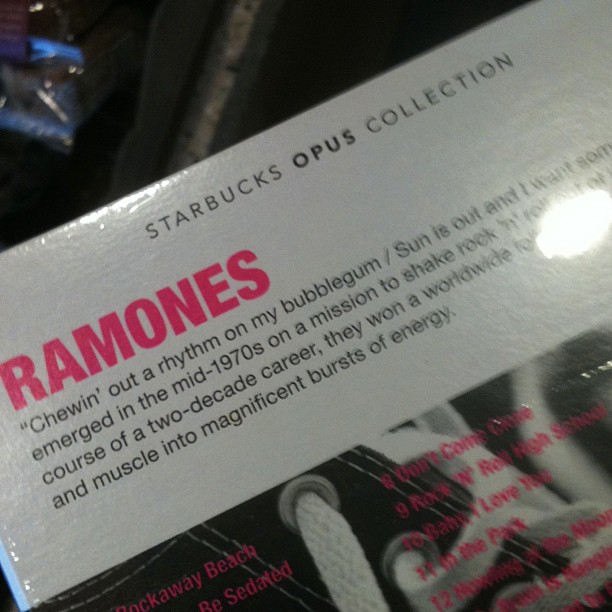 are over, as the fancy coffee house has confirmed that it'll no longer sell CDs at any of its 21,000+ locations around the world.
"We will stop selling physical CDs in our stores at the end of March," revealed a Starbucks spokesperson in a report by Billboard. "Starbucks continually seeks to redefine the experience in our retail stores to meet the evolving needs of our customers. Music will remain a key component of our coffeehouse and retail experience, however we will continue to evolve the format of our music offerings to ensure we're offering relevant options for our customers. As a leader in music curation, we will continue to strive to select unique and compelling artists from a broad range of genres we think will resonate with our customers."
That statement suggests to Riffyou.com that Starbucks isn't completely exiting the music game and could perhaps be working on a transition from CDs, to a more focused digital music sales strategy.
Considering that CD sales dropped 15% in 2014, it shouldn't be surprising that a retailer – whose primary focus isn't music – is cashing in its chips right now. In 2006, Starbucks rode the CD sales gravy train well, as it generated $65 million in music-related revenue. That sure seems like ancient history now.
Digital aside, perhaps Starbucks could dabble in vinyl? That format is kicking ass and taking names.
-Adam Grant
Please be sure to follow us on Twitter @riffyou and at Facebook.com/riffyou.