Why Taylor Swift & Ryan Adams Should Jam Together at The Grammys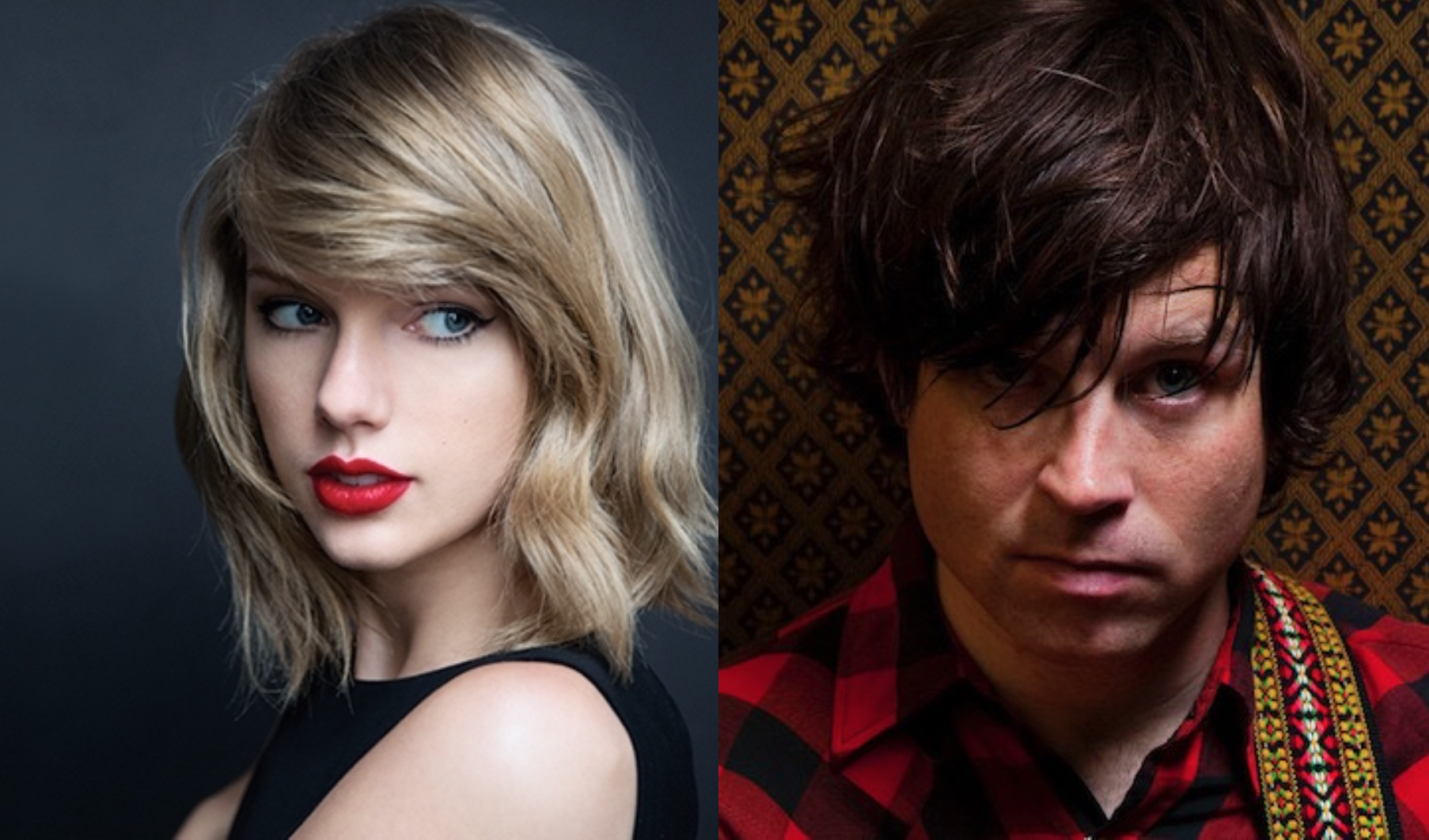 Even though Taylor Swift wasn't in the first group of confirmed Grammy Awards performers, we have to think she'll be there – in some capacity. Like Adele, Swift is viewed as a music industry savior, so it only makes sense that she too participate in what many dub to be 'music's biggest night.'
Even though many Swift fans would be stoked to see their hero once again put on an elaborate stage pop-production of a 1989 cut, we think she'd be doing more people a solid by stripping things down and sharing the stage with Ryan Adams.
Back when the hoopla surrounding Adams' reimagining of 1989 (which was named Riffyou.com's Album of the Year) was at its height, Swift revealed during an interview with Apple radio host Zane Lowe – with Adams in the room – that she'd be open to anything collaboration wise with the Heartbreaker maker. Whatever that could be wouldn't be a first, as it was learned that Swift and Adams have jammed in the past and have a huge mutual respect for one another.
Now, it wouldn't be fair to say that Adams' take on 1989 had a monumental impact on new sales of the Swift version. But, chances are he may have swayed members of his devoted fan base to give a listen to what inspired a rare, mainstream tribute album that felt vital and not at all like a cash-in opportunity. That and it's very likely that Swift fans took a liking to Adams after she slapped him with a booming seal of approval. Either way, there had to of been some meaningful crossover.
Now with The Grammys happening on February 15, what better of an occasion would there be for Swift and Adams to saddle up on stage and play an eye-watering version of "Out of the Woods," or a beautifully understated, yet bold take on "Shake it Off" or "Blank Space"? We all know that far worse or weirder collaborations have occurred at The Grammys. So, why not actually showcase a good, potentially great one?
As noted, Swift will probably be there anyways. For what he did with 1989, Adams should be – but that not being automatic is a complaint for another day.
Unfortunately, even though he's received nominations along the way, Adams is arguably one of the most criminally ignored modern singer-songwriters in terms of getting a Grammy-sized spotlight. While fans would suggest such validation isn't required, that doesn't mean it shouldn't be given.
The hard truth is that Adams isn't pop enough or straight-up country enough for what The Grammys want to push…and get ratings for. Thus, Swift's mass appeal and the control she likely has on what type of appearance she'd want to make at such an event, would likely be Adams' best shot at getting true Grammy-audience attention.
If Swift is as big an admirer of Adams as she claims to be, this would be her chance to really salute him in the most gracious and sensible way, while having it still make sense. Both artists, in their own way, made 1989 a memorable work that'll live on in music industry infamy for years to come.
Wouldn't it be nice if part of that story included Adams and Swift standing onstage, eye-to-eye, showing the world that musical differences don't matter when great music, as well as a great friendship, is publicly celebrated?
-Adam Grant